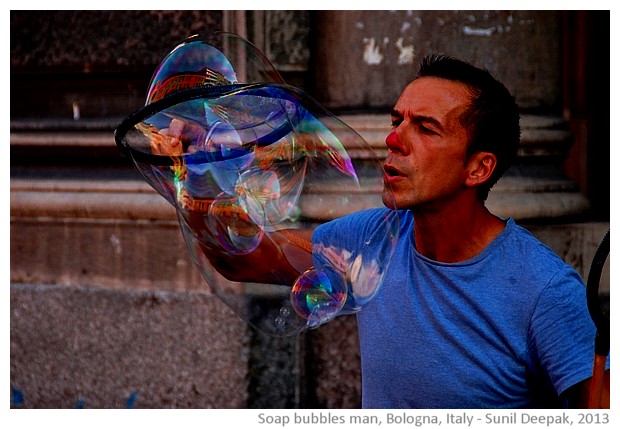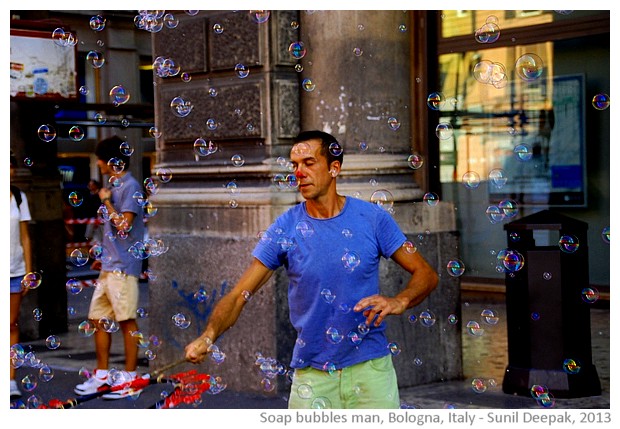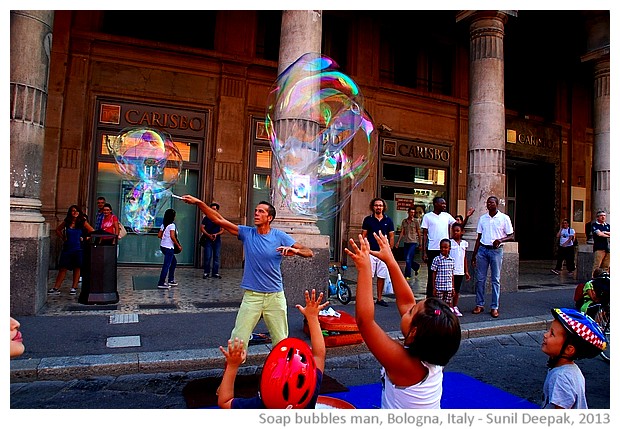 Bologna, Italy: Making soap bubbles is also an art. And when the delicate bubbles glistening in the colours of the rainbow break at the touch of your finger, they are like a broken dream.
बोलोनिया, इटलीः साबुन के झाग से बुलबुले बनाना भी एक कला है. और जब इन्द्रधनुष के रंगों से चमकते नाज़ुक बुलबुले आप की उँगली को छू कर टूट जाते हैं तो लगता है कि मानो कोई सपना टूटा हो!
Bologna, Italia: Creare le bolle di sapone è anche un'arte. E quando le delicate bolle, luccicanti con i colori del arcobaleno, si rompano al tocco del tuo dito, sono come un sogno spezzato.
***