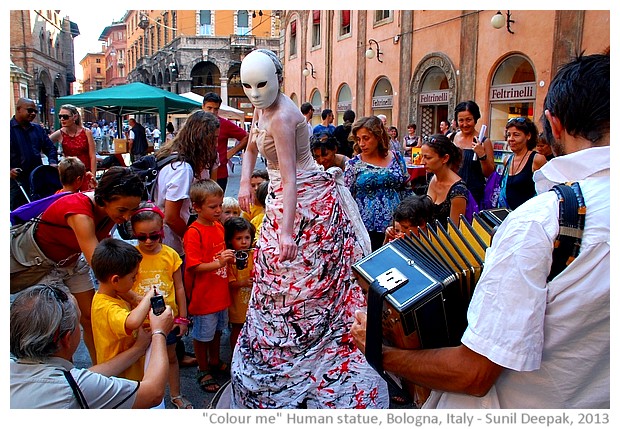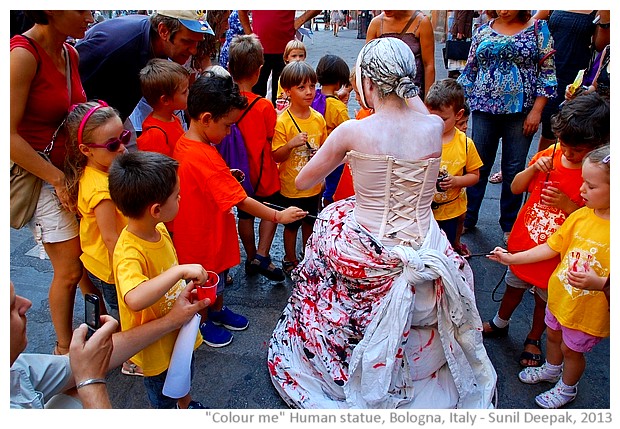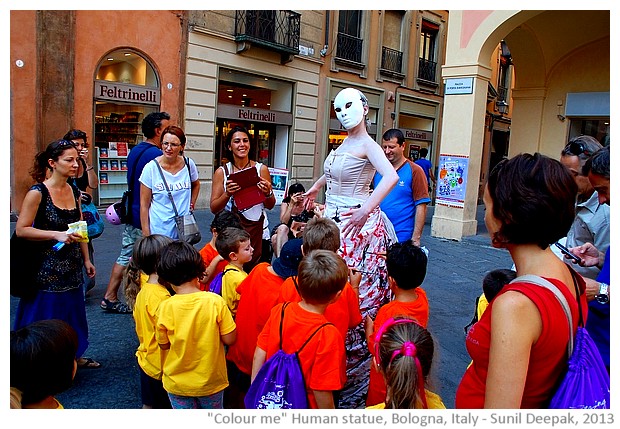 Bologna, Italy: A statue comes alives and tells you, take these colours and colour me .. seems like a wonderful way to give wings to children's imaginations.
बोलोनिया, इटलीः एक मूर्ति जीवित हो कर आप से कहे यह रंग लो और मुझे रंग दो ... बच्चों की कल्पना को पँख लगाने के लिए अच्छा तरीका है!
Bologna, Italia: Una statua prende vita e ti dice, prendi questi colori e colorami ... sembra un modo meraviglioso di dare le ali all'immaginazione dei bimbi.
***