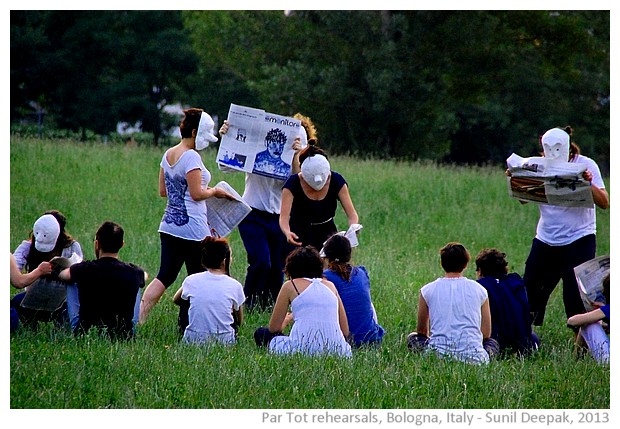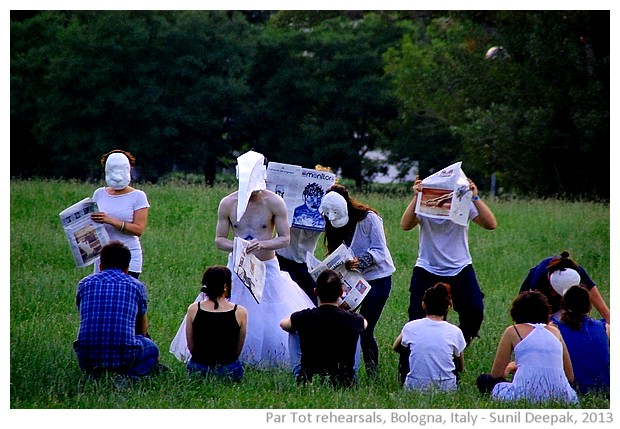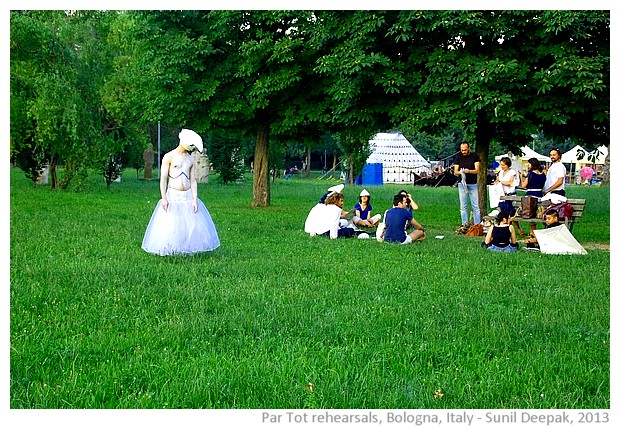 Bologna, Italy: If you live in a big city, you get used to the masks. In the bus or in the metro or in the lift, close to others or infront of them, you never look at others. Our books, our newspapers and our emotionless faces become our masks. Today's images depict those masks.
बोलोनिया, इटलीः बड़े शहरों में रहो तो चेहरे पर मुखौटा लगाने की आदत पड़ जाती है. बस में या मैट्रो में या लिफ्ट में, औरों के साथ या आमने सामने हो कर भी उन्हें नहीं देखते. हमारी किताबें, अखबारें और हमारे निर्विकार चेहरे ही हमारे मुखौटे बन जाते हैं. आज की तस्वीरों में उन्हीं मुखौटों का चित्रण है.
Bologna, Italia: Quando vivi in una grande città, ti abitui alle maschere. Negli autbous, nella metro e negli ascensori, accanto agli altri o davanti a loro, non guardi mai gli altri. I nostri libri, i nostri giornali e le nostre facce senza emozioni, sono le nostre maschere. Le immagini di oggi parlano di quelle maschere.
***