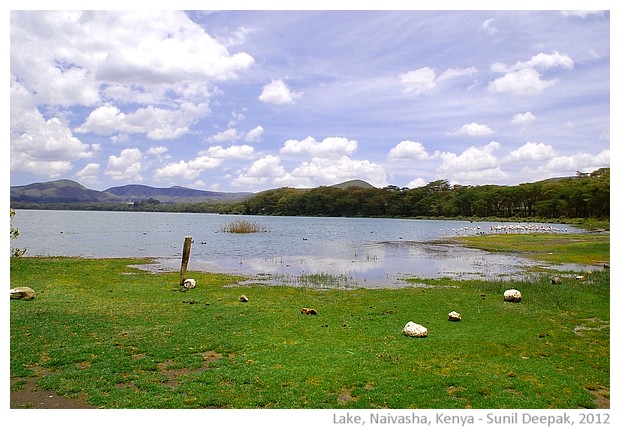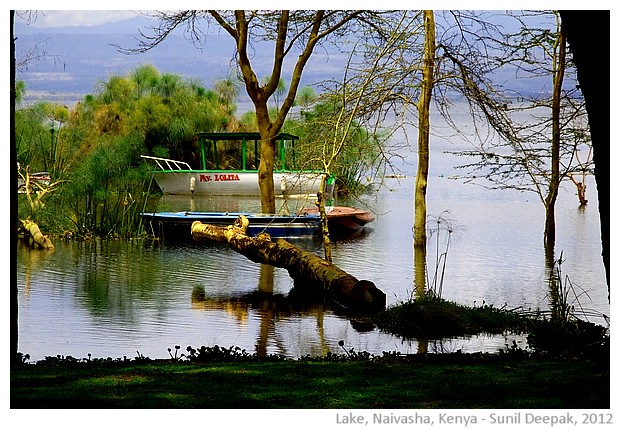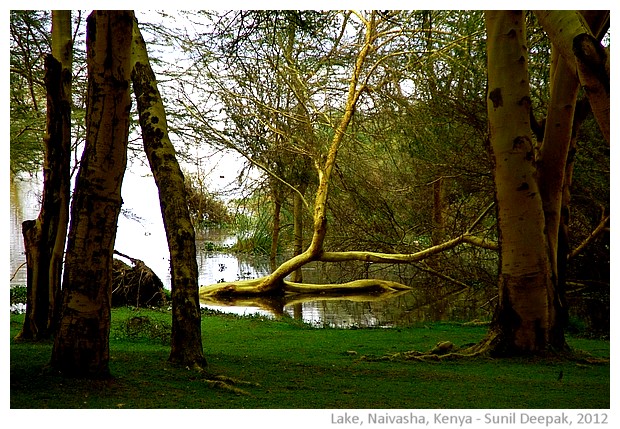 Naivasha, Kenya: The gentle sounds of the water lapping at the edge, as if after lunch even the tick-tock of the clock has become lazy.
नईवाशा, केनियाः किनारे से टकराते हुए पानी की हल्की सी थपक थपक जैसे घड़ी की टिकटिक भी दोपहर को खाना खा कर सुस्त हो गयी हो.
Naivasha, Kenia: Il gentile suono dello sciabordio dell'acqua, un po' come il tic-toc dell'orologio che si è impigrito dopo il pranzo.
***