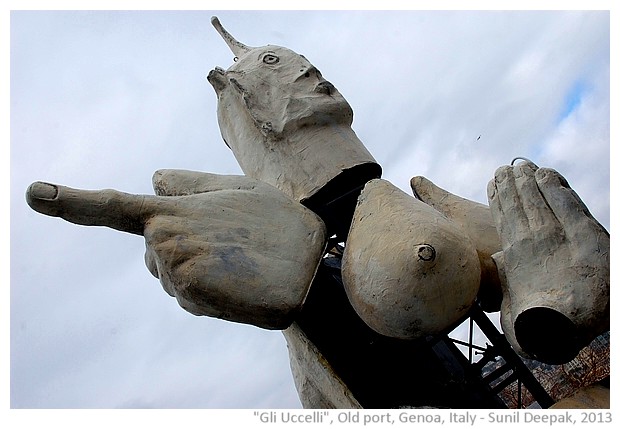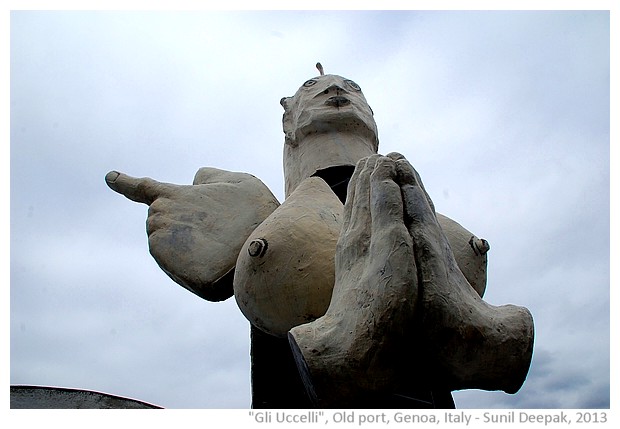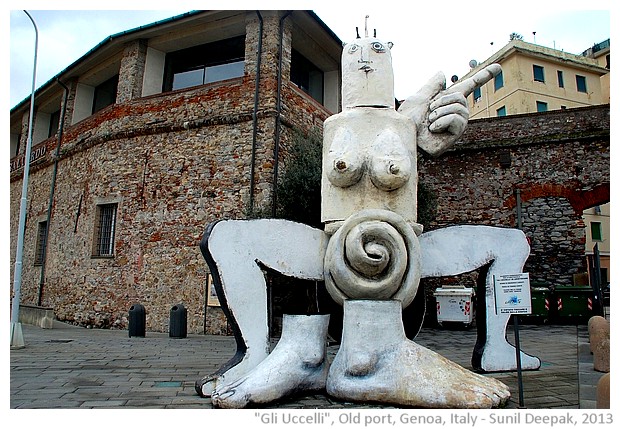 Genoa, Italy: At the old port, when I see this sculpture that is used as the background for a play, I wish I could cover it with colours.
जेनोवा, इटलीः प्राचीन बंदरगाह पर एक नाटक के नेपथ्य में उपयोग की जाने वाली इस शिल्पकला को जब देखता हूँ तो जाने क्यों जी करता है कि इसे रंगो से भर दूँ.
Genova, Italia: Al vecchio porto, ogni volta che vedo questa scultura che viene usata come scenografia teatrale, non so perché sento il desiderio di coprirla con i colori.
***