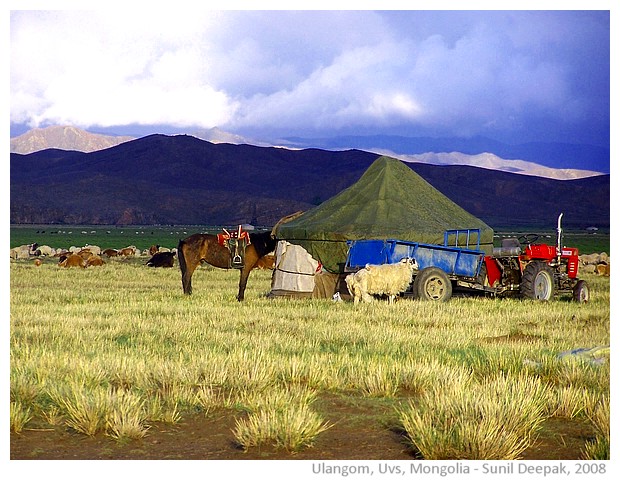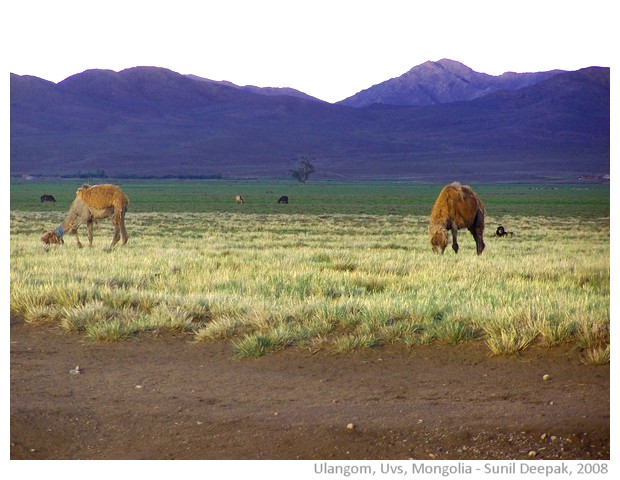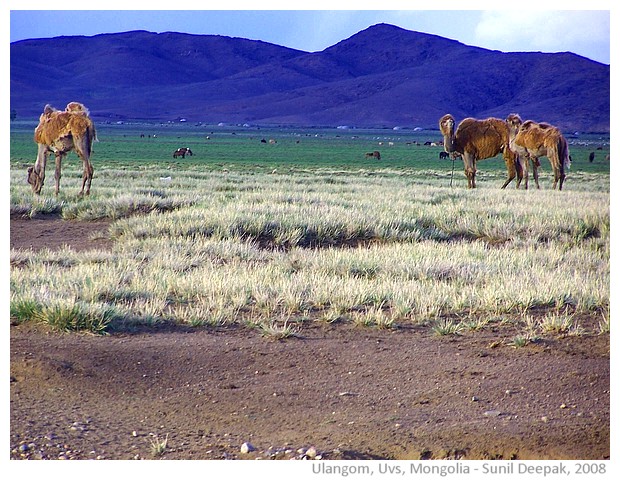 Ulangom, Mongolia: For hours we did not see anyone, just endless grassland, mountains and the sky. Then suddenly I could see a tent and some animals. And I was happy. I wondered how painful it must be when people who are used to this quiet and closeness to nature, are forced to live in the cities.
उलानगोम, मँगोलियाः घँटों तक आसपास कोई नहीं दिखा, बस अंतहीन घास, पहाड़ और आकाश. फ़िर अचानक उनके बीच में एक तम्बु और जानवर दिखे तो बहुत खुशी हुई. सोचा कि ऐसे एकांत और प्राकृति के सानिध्य में रहने वाले लोगों को जब घर बार छोड़ कर शहरों में रहना पड़ता है तो कितना कष्ट होता होगा!
Ulangom, Mongolia: Per ore non si vedeva nessuno, solo praterie, montagne e il cielo senza fine. Poi all'improvviso ho visto una tenda e gli animali, ed ero felice. Pensavo quanto doloroso deve essere per le persone abituate a vivere in questa quiete e la vicinanza alla natura, quando sono costretti a vivere nelle città.
***