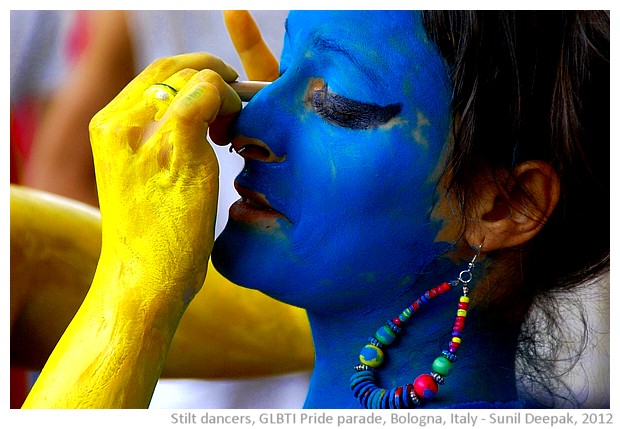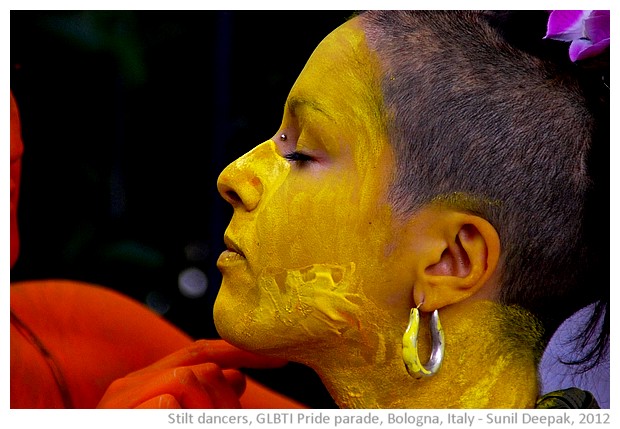 Bologna, Italy: The stilt dancers covered with the colours of the body paint and their painters' hands.
बोलोनिया, इटलीः शरीर को विभिन्न रंगो से सजाये डँडों पर नाचने वाले नर्तक और उन्हें रंगते हुए चित्रकार हाथ.
Bologna, Italia: I corpi dei danzatori sui trampoli coperti con i colori e le mani dei loro pittori.
***