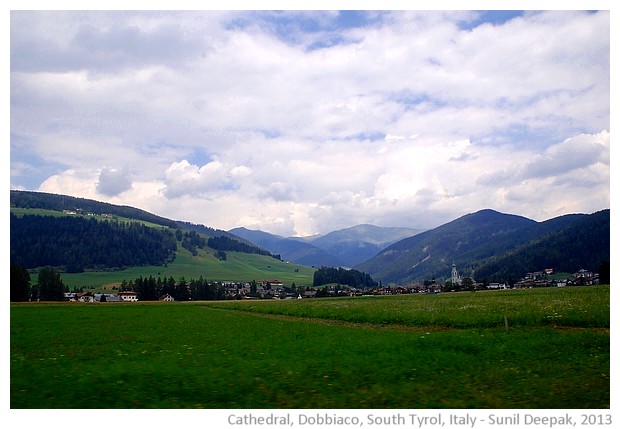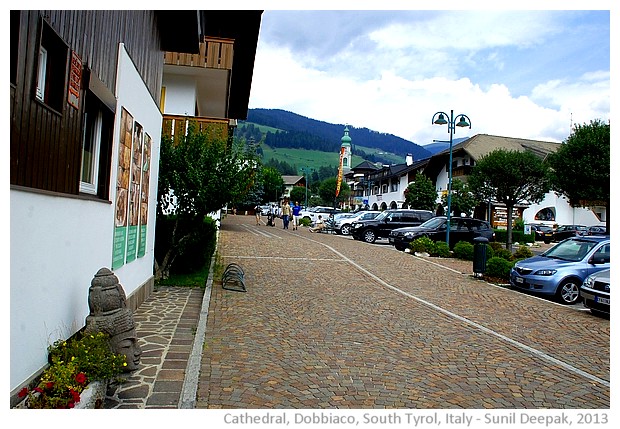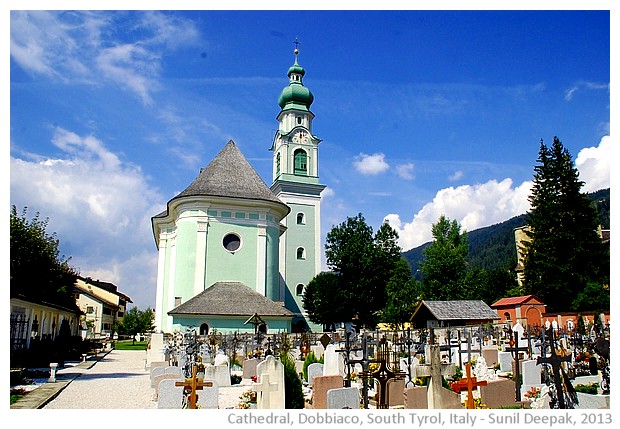 Dobbiaco, Italy: Surrounded by the mountains, its green-roofed bell-tower and nearby cathedral are visible from far away.
दोब्बिआको, इटलीः पहाड़ों के बीच में, यहाँ का हरी छत वाला घँटाघर और साथ बना कैथेड्रल बहुत दूर से दिखने लगते हैं.
Dobbiaco, Italia: Circondato dalle montagne, il suo campnaile con il tetto verde e la vicina cattedrale sono visibili da lontano.
***