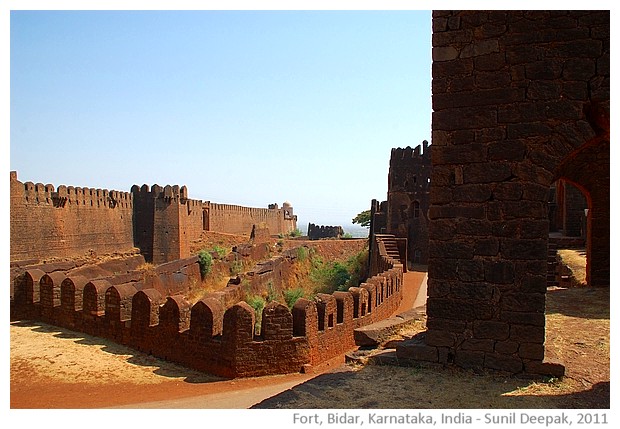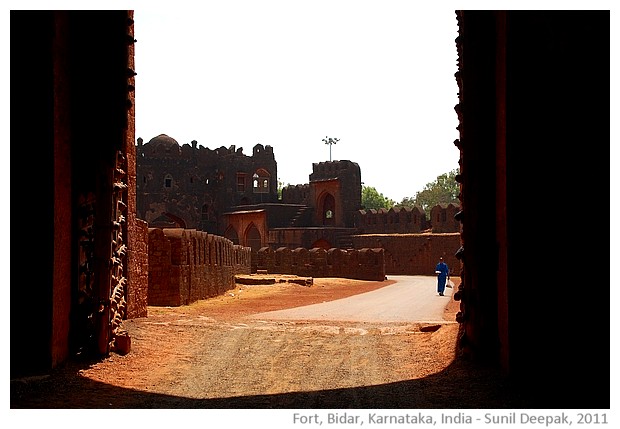 Bidar, Karnataka, India: Bidar fort is one of the most beautiful forts in India. When we visited it, it was early afternoon with a strong sunlight, and thus it was not easy to click pictures because of the big contrast between the light and the shadows. Today's images have the entrance to the fort.
बिदर, कर्णाटक, भारतः बिदर का किला भारत के सबसे सुन्दर किलों में से है. जब वहाँ गये थे तो दोपहर की तेज़ धूप थी, उस समय धूप और छाँव की विषमता अधिक होने से फोटो खींचना आसान नहीं. आज की तस्वीरों में किले का प्रवेश द्वार.
Bidar, Karnataka, India: La fortezza di Bidar è tra le più belle in India. Quando l'abbiamo visitata, c'era un sole fortissimo di primo pomeriggio, per cui non era facile scattare le foto perché il contrasto tra la luce e le ombre era troppo alta. Le immagini di oggi hanno l'entrata della fortezza.
***