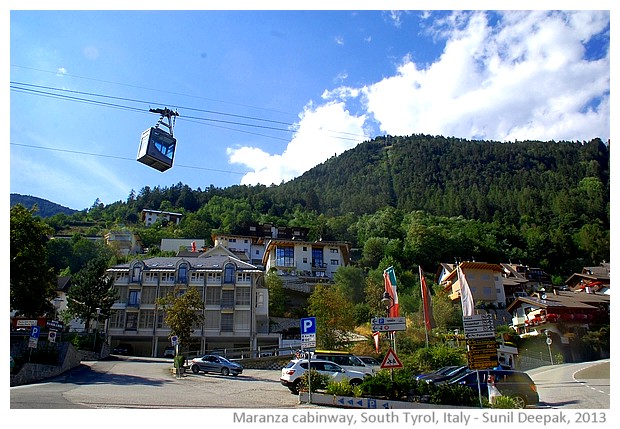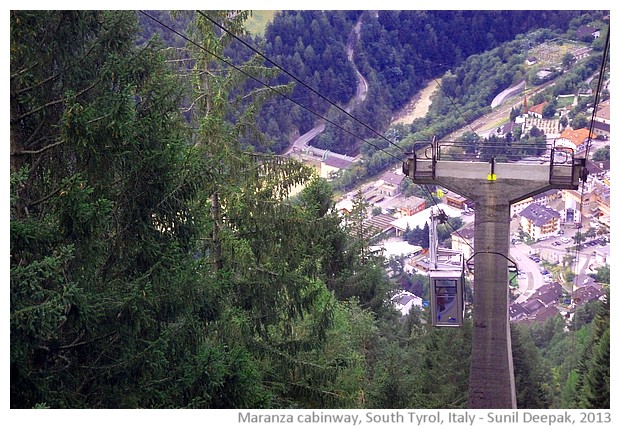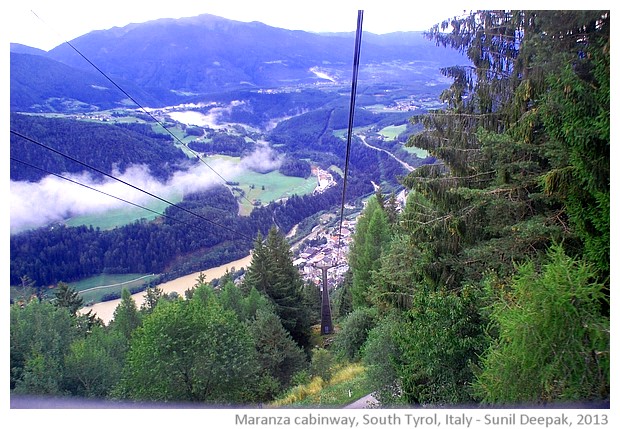 South Tyrol, Italy: Between Rio di Pusteria and Maranza, the road distance is about 8 km but you can do this journey floating in the air in the cabinway in about 10 minutes. In the part of the journey where the cabin goes down almost vertically and you can see the ground far down, some persons closed their eyes.
दक्षिण टाइरोल, इटलीः रियो दी पुस्तेरिया से मारान्ज़ा तक करीब आठ किलोमीटर का रास्ता है. लेकिन यह रास्ता आप दस मिनट में हवा में तैरते हुए पार कर सकते हैं, केबिनवे के द्वारा. यात्रा के जिस हिस्से में केबिन सीधा नीचे आता है और दूर धरती दिखती है, उस हिस्से में कुछ लोगों ने आँखें बन्द कर लीं.
Sud Tirolo, Italia: Tra Rio di Pusteria e Maranza c'è circa 8 km di strada, ma puoi fare questo viaggio in 10 minuti, appeso in aria in una cabinovia. In quella parte del viaggio dove la cabina va giù quasi verticale e vedi la terra molto sotto, alcuni avevano chiuso gli occhi.
***