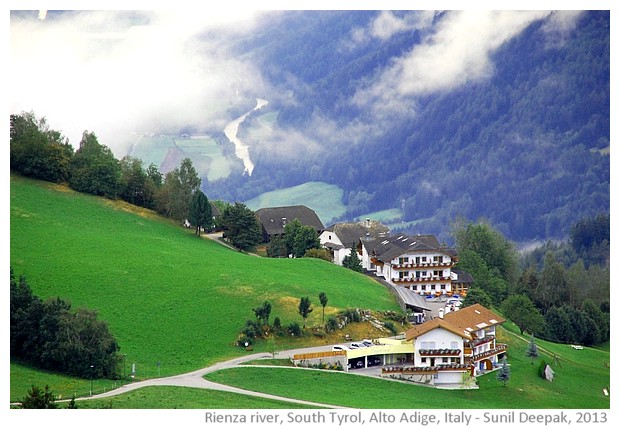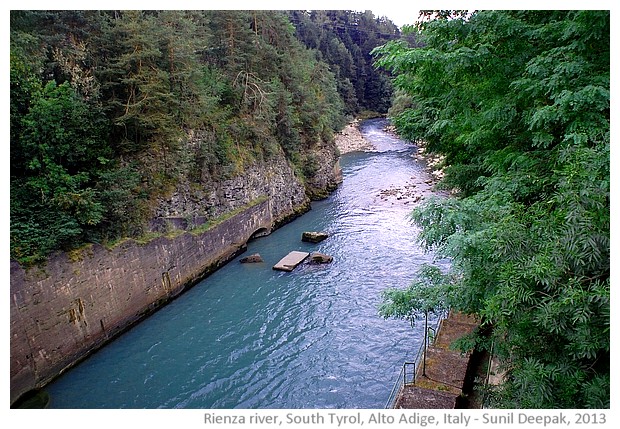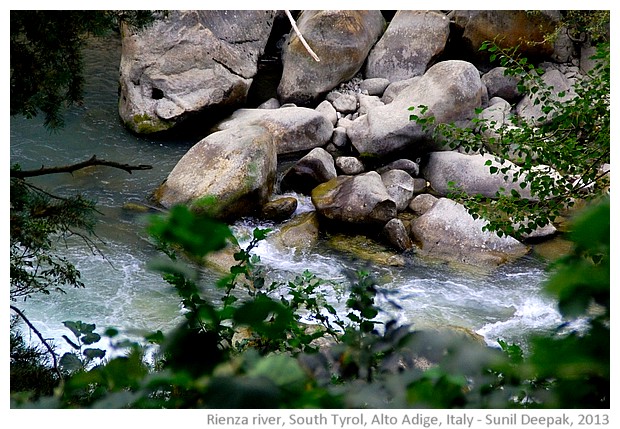 South Tyrol, Italy: When we saw from the mountain, the river was like a silver ribbon in the valley below. A little closer, it seemed as if its waters were still. Even more closer, it was like a little girl, playing with the stones.
दक्षिण टाइरोल, इटलीः ऊपर पहाड़ से देखा तो नीचे घाटी में नदी चाँदी के रिब्बन की तरह चमक रही थी. कुछ करीब पहुँचे तो लगा उसका जल अपनी जगह पर स्थिर सा है. और करीब गये तो पत्थरों के बीच छोटी बच्ची सी इठला रही थी.
Sud Tirolo, Italia: Dalla montagna, il fiume era come un nastro argentato nella valle sotto. Da vicino, le sue acaque sembravano quasi ferme. Ancora più vicino, era come una bambina che giocava con i sassi.
***