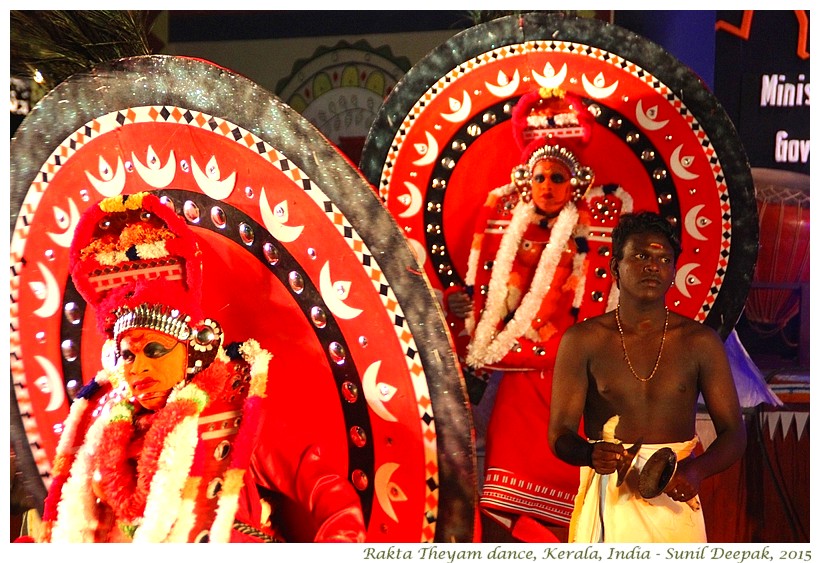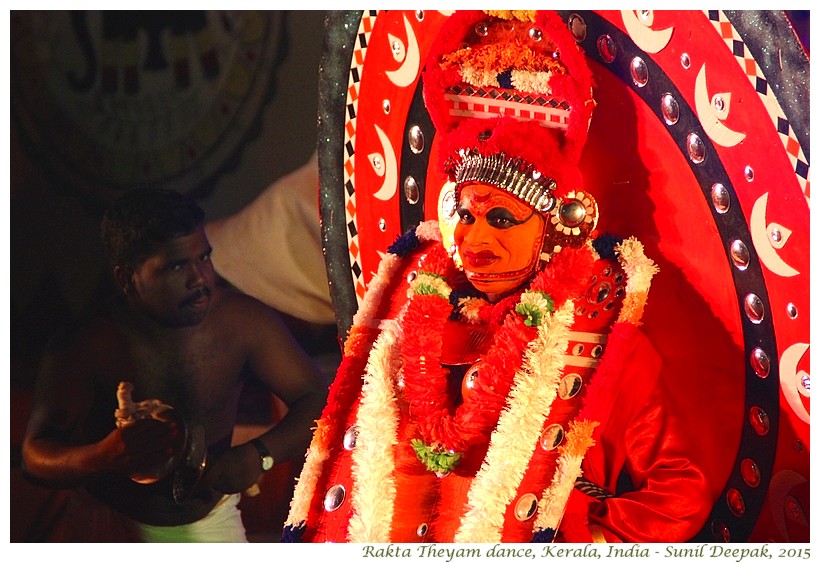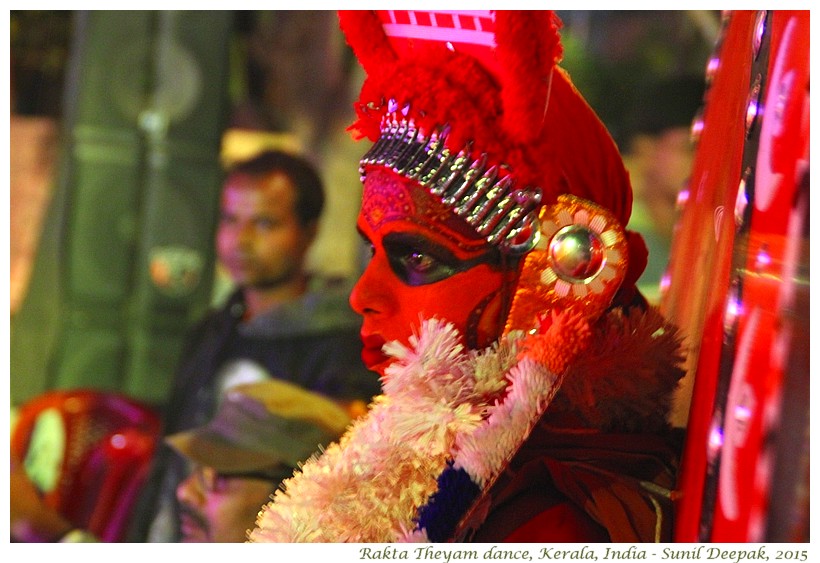 Kerala, India: The preparations for the annual Ambubashi festival and fair are in full swing in Guwahati (Assam) in these days. This festival celebrates the blood of the mensturation of Goddess Kamakhya or the Mother Earth. The traditions of praying to different forms of Mother Goddess are very common in the north-eastern and southern parts of India. Today's images have the Rakta Theyam dance from Kerala, that expresses feelings similar to the ideas of Ambubashi.
केरल, भारतः गुवाहाटी (असम) में अम्बूबाशी पूजा तथा मेले की तैयारियाँ जोर शोर से हो रही हैं. यह त्योहार कामाख्या देवी या धरती माँ की माहवारी के रक्त का पूजन करता है. देवी पूजन की यह परम्पराएँ भारत के उत्तर पूर्व तथा दक्षिण भागों में अधिक प्रचलित हैं. आज की तस्वीरों में केरल का "रक्त थेय्यम" नृत्य है जिसमें मुझे अम्बूबाशी का ही प्रतिरूप दिखता है.
Kerala, India: In questi giorni, Guwahati (Assam) si prepara per l'annuale festa e fiera di Ambubashi. Questa festa celebra il sangue delle mestruazioni della dea Kamakhaya o della Terra Madre. Le tradizioni di pregare alla Dea Madre sono molto comuni nel nord-est e nel sud dell'India. Le immagini di oggi hanno la danza Rakta Theyyam di Kerala che esprime idee simili a quelli di Ambubashi.
***