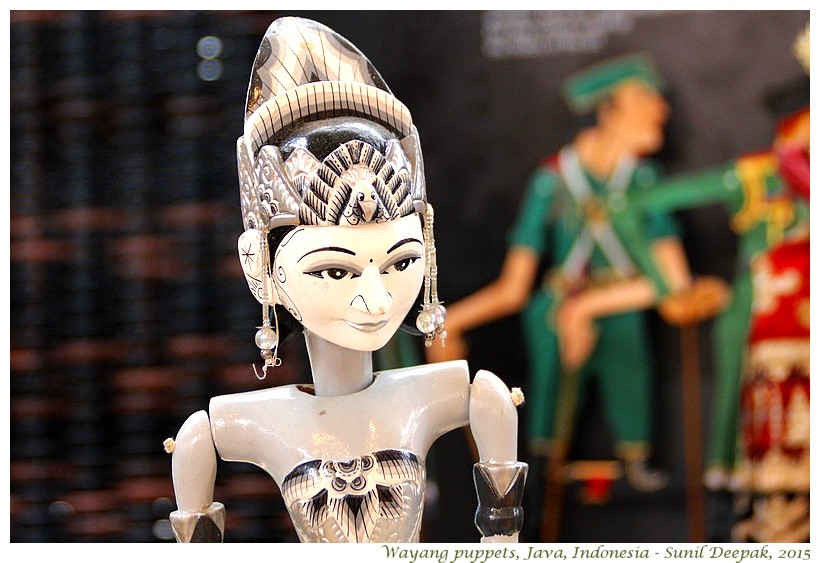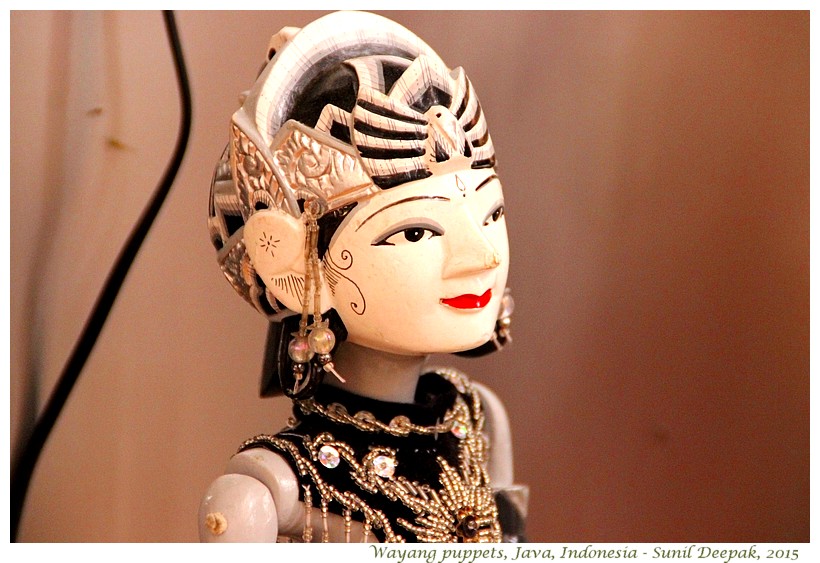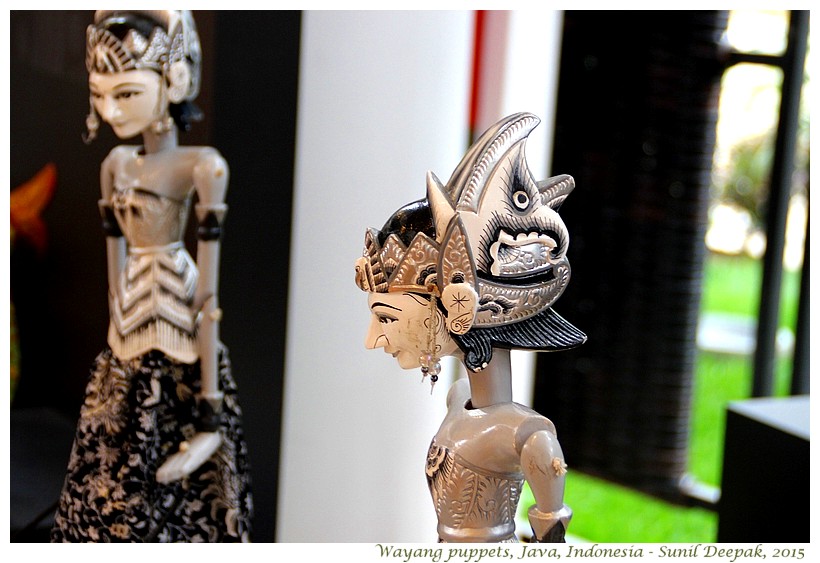 Java, Indonesia: The tradition of organising shadow theatre with puppets was common in Indonesia in the 18th century. They called it Wayang. Before rice plantation the story of Devi Shri was played with puppets to ensure good crop. Today's images have some wayang puppets in black and white. All images are from the Indonesian pavilion at Expo 2015 in Milan (Italy).
जावा, इन्डोनेशियाः कठपुतलियों की छाया से नाटक करने की परम्परा जावा में अठाहरवीं शताब्दी में प्रचलित थी. वहाँ की भाषा में उसे वायन्ग कहते थे. धान बोने से पहले फसल अच्छी हो उसकी कामना के लिए देवीश्री की कथा का नाटक किया जाता था. आज की तस्वीरों में कुछ श्वेत-श्याम वायन्ग कठपुतलियाँ. सभी तस्वीरें मिलान (इटली) में आयोजित एकस्पो 2015 प्रदर्शनी में इन्डोनेशिया भवन से हैं.
Giava, Indonesia: La tradizione di organizzare teatro delle ombre era molto popolare in Indonesia nel diciottesimo secolo. Lo chiamavano Vajang. Prima di piantare riso, si organizzava il teatro di Devi Shri per assicurare un buon raccolto. Le immagini di oggi hanno alcuni burattini vajang in bianco e nero. Tutte le immagini sono dal padiglione indonesiano presso Expo 2015 in corso a Milano (Italia).
***