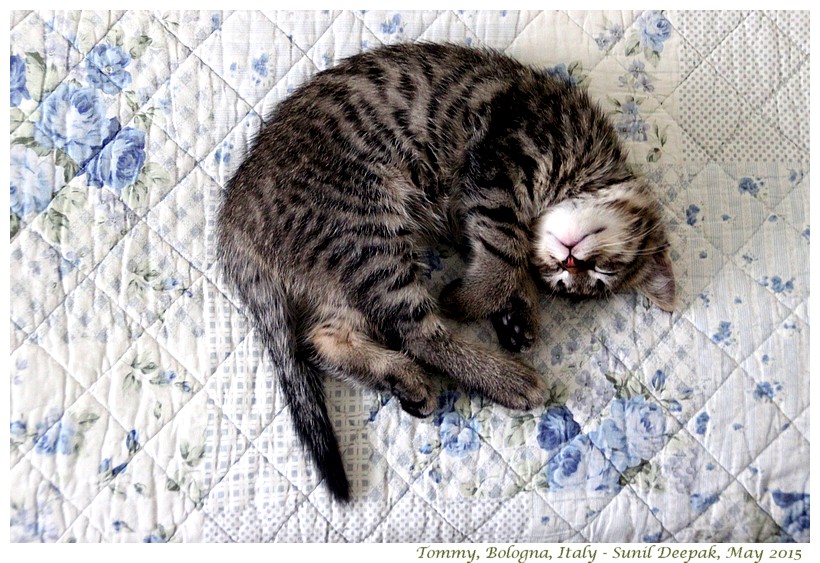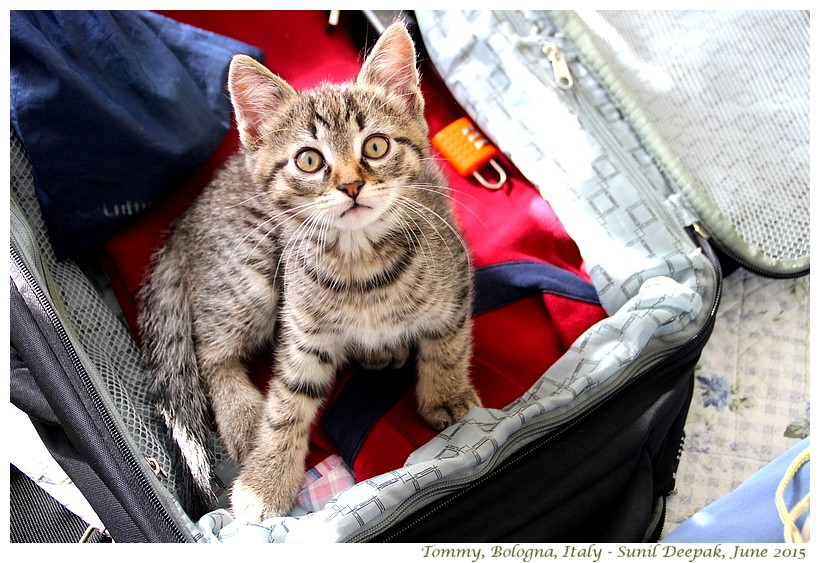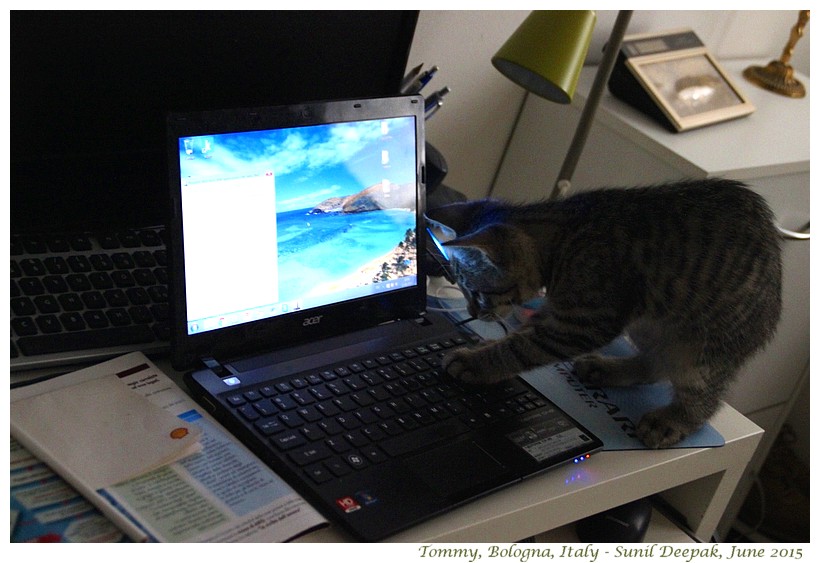 Bologna, Italy: During holidays I had gone to my son's home. His baby tomcat Tommy is so entertaining. He would sit in my suitcase or play with my computer, and sometimes, when tired, sleep on my bed.
बोलोनिया, इटलीः छुट्टियों में बेटे के पास गया था. उसका छोटा सा बिल्ला टोम्मी खूब दिल बहलाता है. कभी मेरे सूटकेस में घुस जाता, कभी कम्पयूटर से खेलता और कभी थक कर मेरे बिस्तर भी सो जाता.
Bologna, Italia: Durante le ferie ero andato da mio figlio. Suo gattino Tommy è così divertente. Si sedeva dentro la mia vaiglia o giocava con il computer e qualche volta stanco, si addormentava sul mio letto.
***