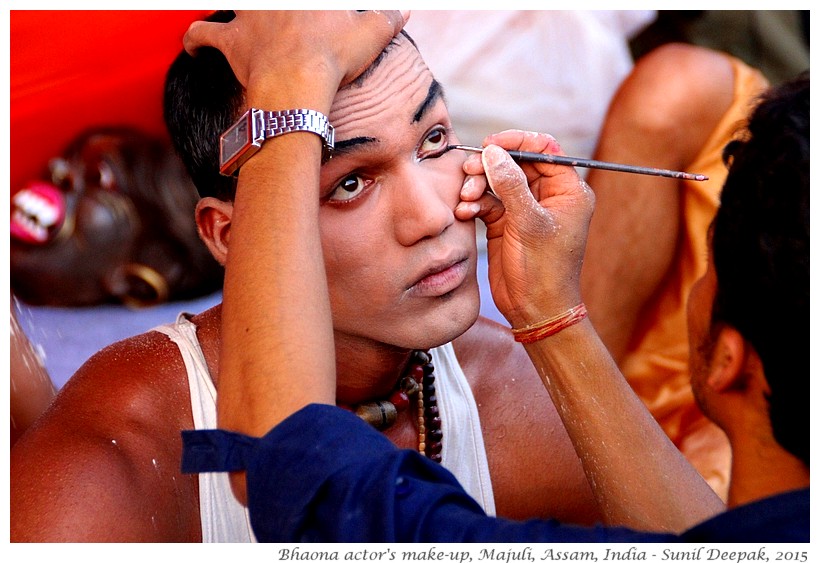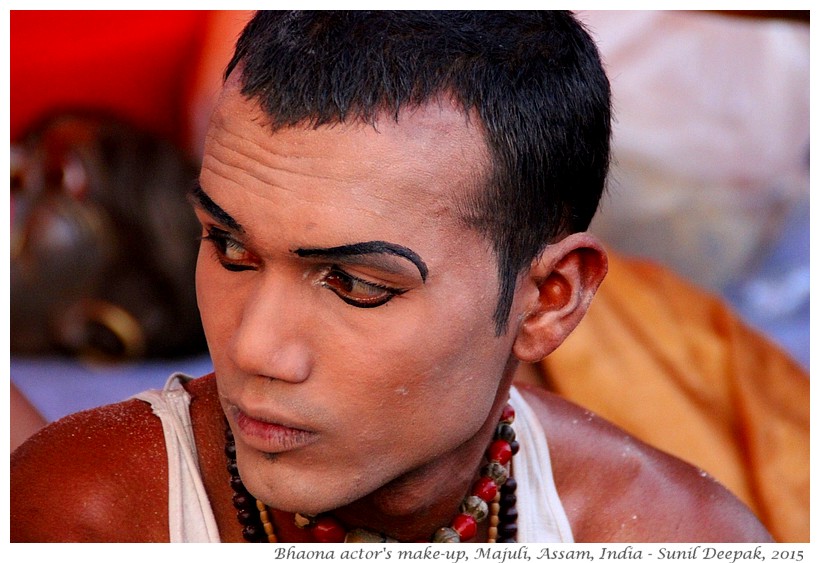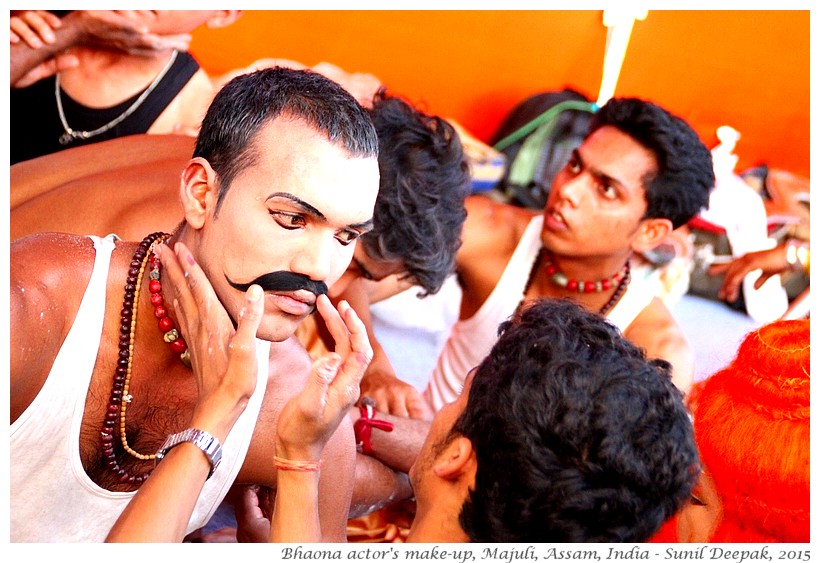 Majuli, Assam, India: Bhaona folk theatre is usually based on the story of Rama from Ramayana. In the images above, a bhaona actor gets ready for the performance.
माजुलि, असम, भारतः भाओना लोक नाटक में अधिकतर रामायण से राम की कथा का चित्रण होता है. तस्वीरों में उसी का एक अभिनेता नाटक के लिए तैयार होते हुए.
Majuli, Assam, India: Nel teatro popolare "Bhaona" spesso si presenta la storia di Rama da Ramayana. Nelle immagini, un attore di Bhaona si prepara per lo spettacolo.
***