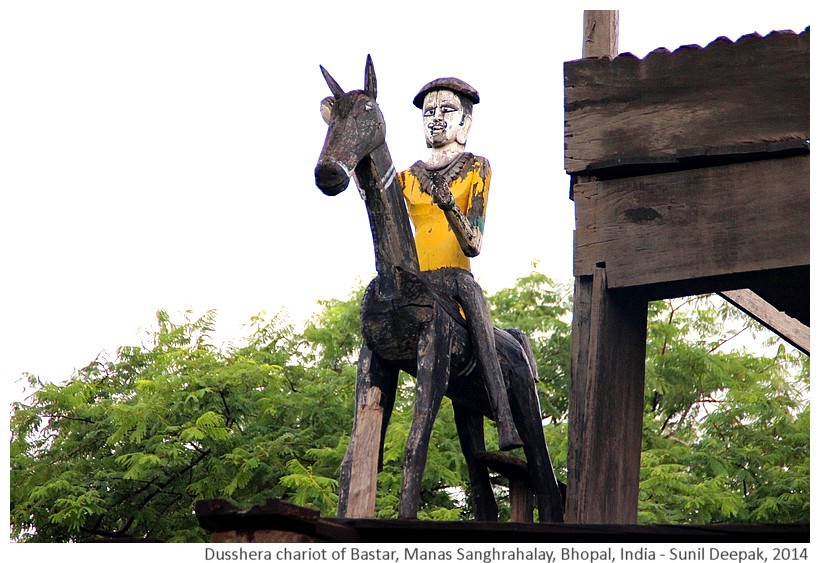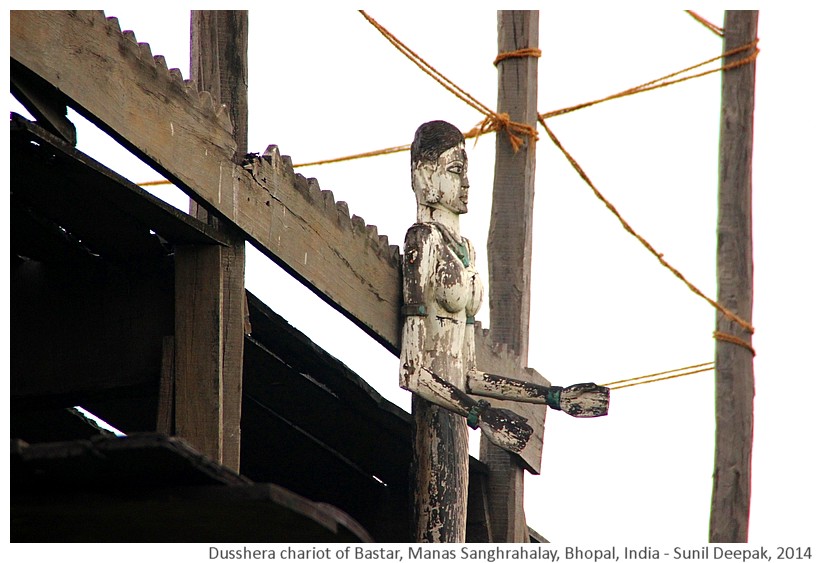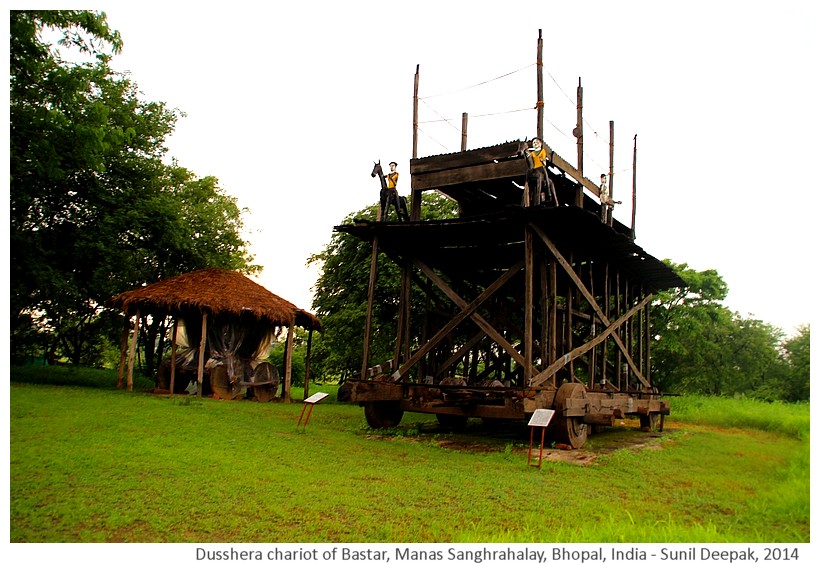 Bhopal, Madhya Pradesh, India: Today's images are of the eight-wheeled chariot used for Dusshera prayers in Bastar tribal area. The tradition of celebrating Dusshera started in Bastar in the 14th century. During the festival, the chariot goes around the temples of tribal supreme goddess Danteshwari Devi and lord Jagganath.
भोपाल, मध्यप्रदेश, भारतः आज की तस्वीरों में बस्तर का आठ पहिये वाला दशहरा रथ है. बस्तर में दशहरा मनाने की परम्परा चौदहवीं शताब्दी में प्रारम्भ हुई. इसमें आदिवासी परमदेवी दँतेशवरी देवी के मवली गुडी (मन्दिर) के साथ साथ जगन्नाथ गुडी की परिक्रमा व पूजा भी होती है.
Bhopal, Madhya Pradesh, India: Le immagini di oggi sono del carro usato per la festa di Dusshera nell'area indigena di Bastar. La tradizione di celebrare Dusshera è iniziata a Bastar nel quattordicesimo secolo. Durante le celebrazioni, il carro fa un giro dei templi della dea supreme indigena Danteshwari Devi e del dio Jagganath.
***