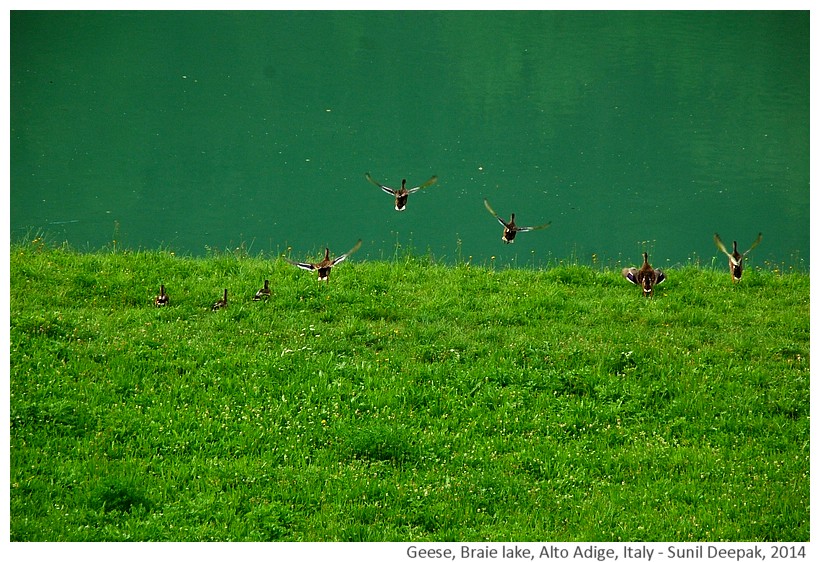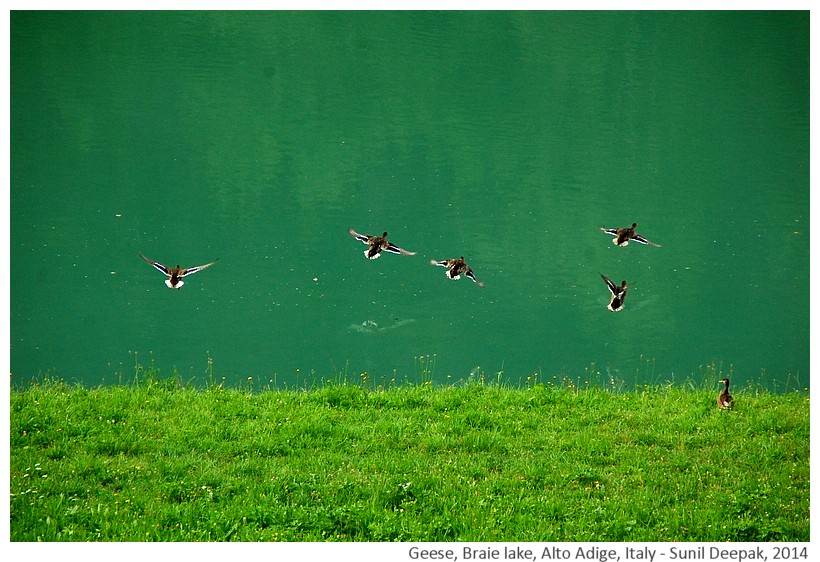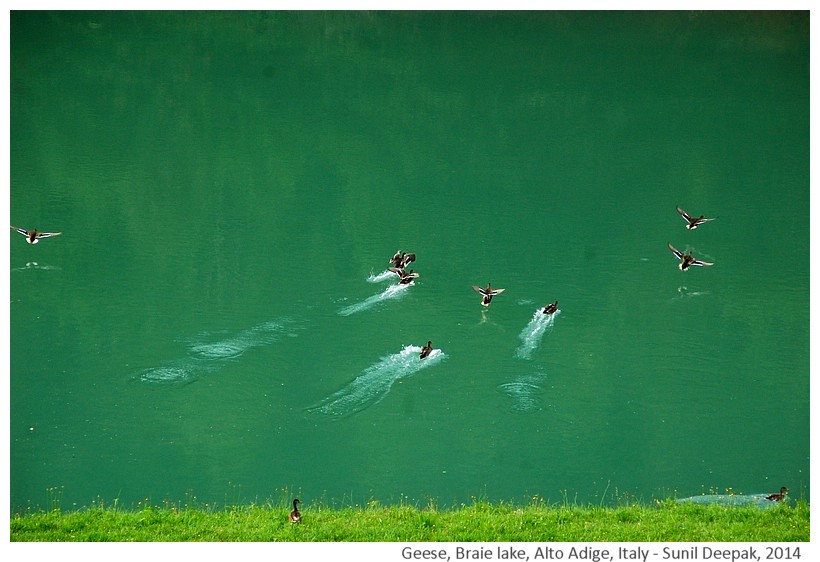 Braie lake, South Tyrol, Italy: As I walked towards them, the gaggle of geese rose up in flight towards the lake.
ब्राईए झील, इटलीः मैं उनके करीब जाने लगा तो बतखों का झुँड उड़ कर पानी में चला गया.
Lago di Braie, Alto Adige, Italia: Quando ho cercato di avvicinarlo, il gruppo delle oche si è alzato in volo verso il lago.
***