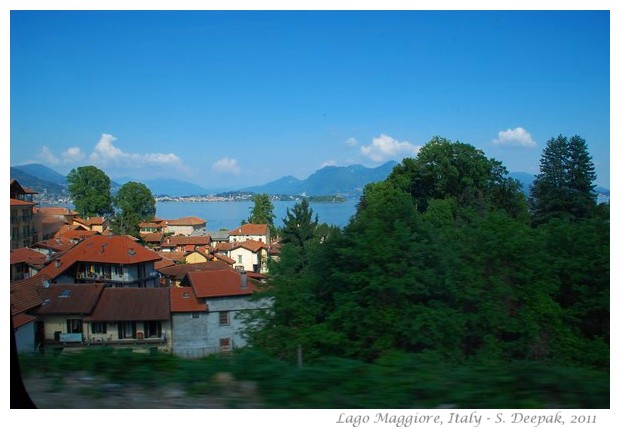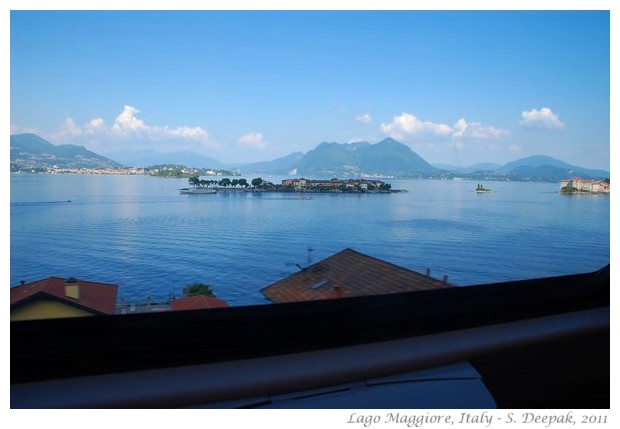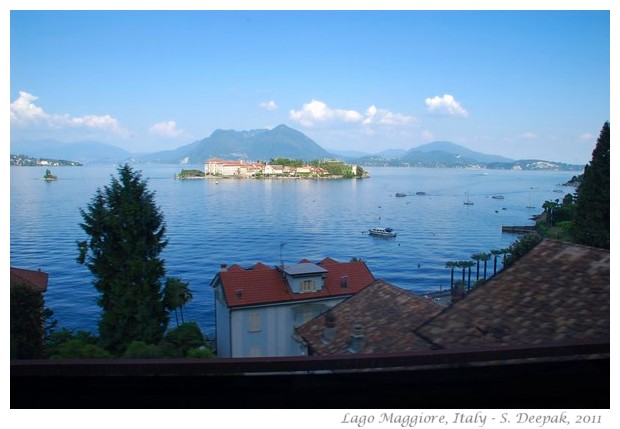 Italy: Some places we see many times from the windows of a moving train or a bus and tell ourselves that we want to visit it, but then we never get around to actually do that. Today's images have the Lago Maggiore lake in north Italy, that I must have seen through the train windows at least 20-25 times, and every time I think like that, but I have never visited it.
इटलीः किसी किसी जगह को रेलगाड़ी की या बस की खिड़की से बहुत बार देखा होता है, मन में यह भावना भी होती है कि कितनी सुन्दर जगह है, अवश्य उसे देखने आयेंगे, लेकिन उसे देखने आने का मौका नहीं मिलता. आज की तस्वीरों में रेल की खिड़की से दिखती उत्तरी इटली की लागो माज्जोरे झील, जिसे बीस पच्चीस बार इसी तरह रेल की खिड़की से देख कर हर बार यही सोचा है, पर अब तक वहाँ जा कर देखा नहीं.
Italia: Alcuni posti, li vediamo dalla finestra di un treno o di un autobus e pensiamo che sembra un bel posto e che un giorno verrò qui per visitarlo, invece non hai mai questa opportunità. Le foto di oggi hanno il lago maggiore visto dalle finestre di un treno, che ho visto così almeno 20-25 volte e ogni volta ho pensato che mi piacerebbe venire a visitarlo, ma ancora non sono riuscito a farlo.
***