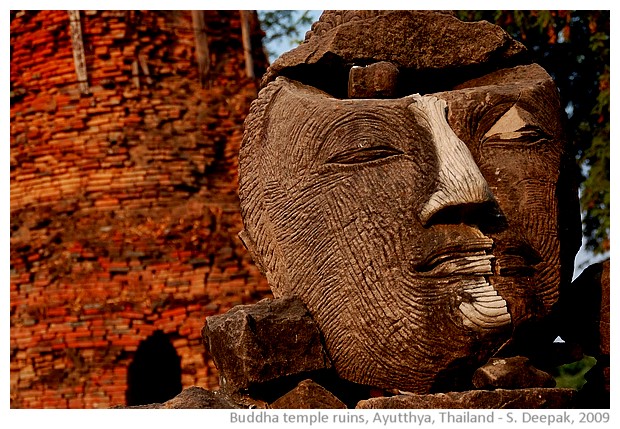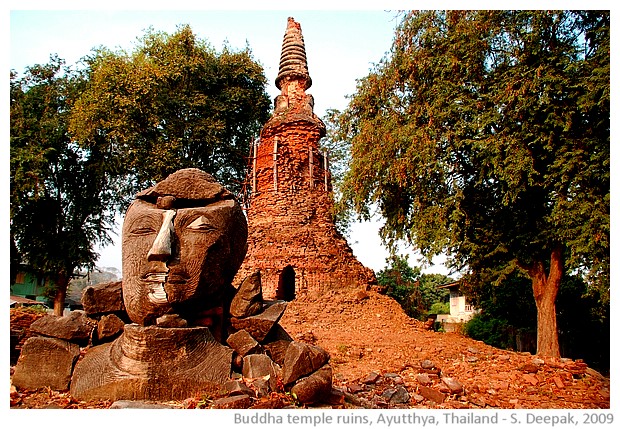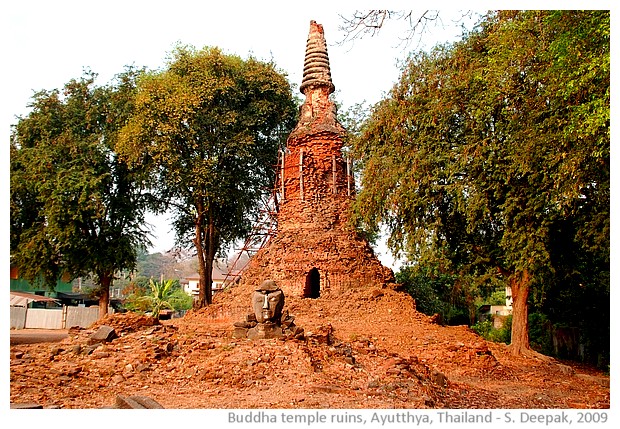 Ayutthya, Thailand: Like in India, there is an Ayodhya in Thailand also, Thai people call it Ayutthya. Today's images have ruins of Buddha temple from Ayutthya.
अयोध्या, थाईलैंडः एक अयोध्या थाईलैंड में भी है, जिसे वहाँ के लोग अयुथ्या कहते हैं. आज की तस्वीरों में उसी अयोध्या से एक प्राचीन बुद्ध मन्दिर के भग्नावषेश.
Ayutthya, Thailandia: Come in India, c'è una città che si chiama Ayudhya anche in Thailandia, loro la chiamano Ayutthya. Le immagini di oggi hanno le rovine di un tempio di Buddha da Ayutthya.
***