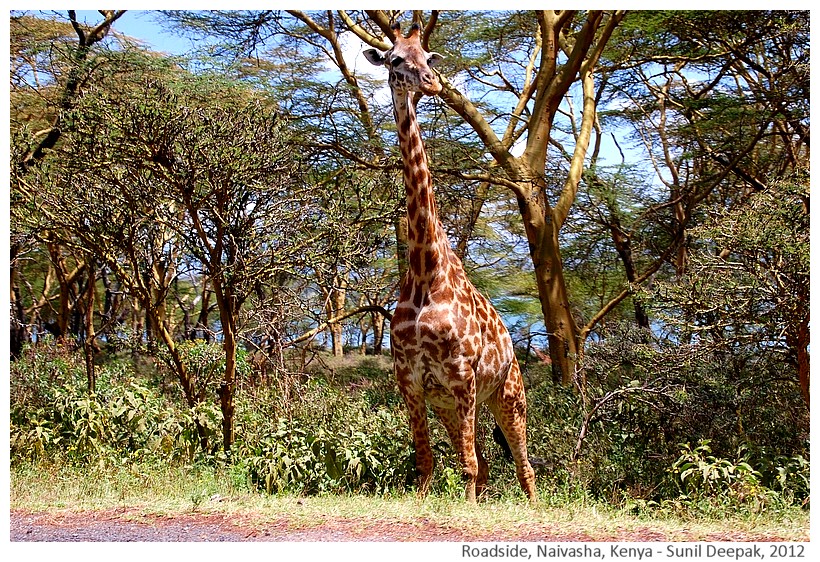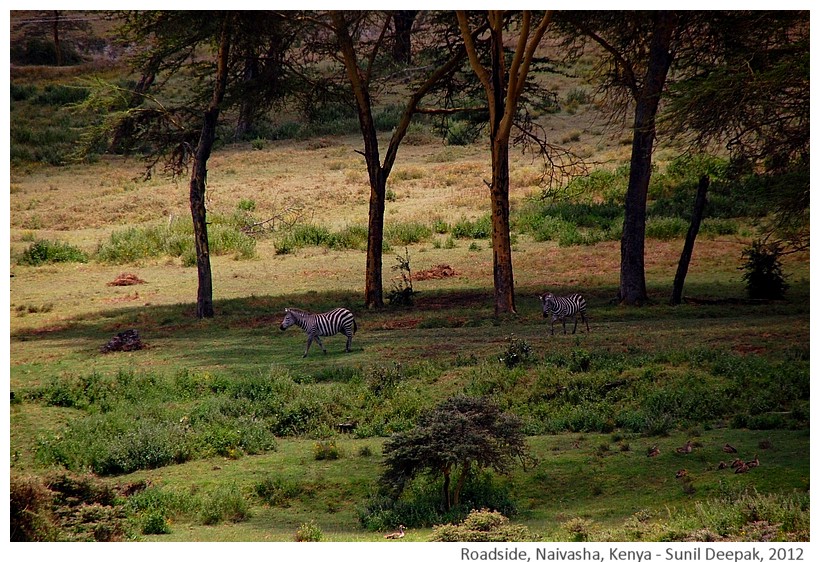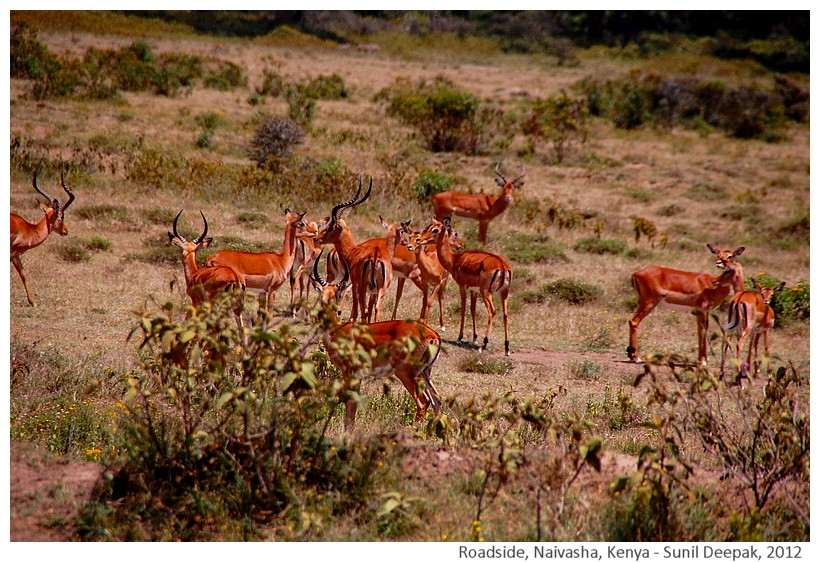 Naivasha, Kenya: There are so many wild animals here that you can often see them crossing the road or on the roadside. Today's images have giraffe, deer and zebra from the road going to Oloiden lake.
नईवाशा, कीनियाः यहाँ इतने जँगली पशु पक्षी हैं कि आप उन्हें सड़क पार करते हुए या सड़क के किनारे पर देख सकते हैं. आज की तस्वीरों में जिराफ़, हिरण व ज़ेबरा, यह तीनों तस्वीरें ओलोयडन झील जाने के रास्ते से हैं.
Naivasha, Kenya: Vi sono così tanti animali qui che spesso potete vederli attraversare la strada o lungo la strada. Le immagini di oggi hanno giraffe, cervi e zebre, dalla strada che va verso il lago di Oloiden.
***