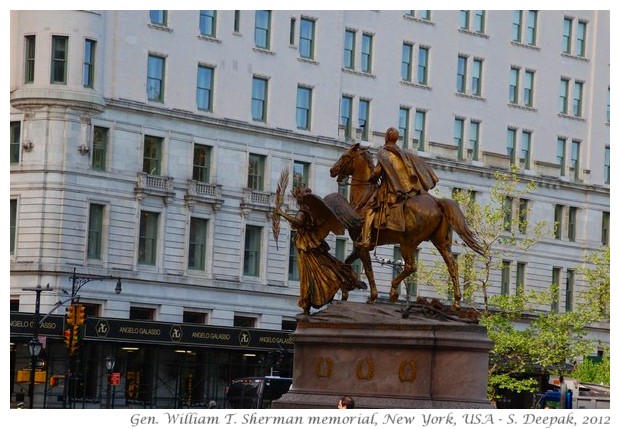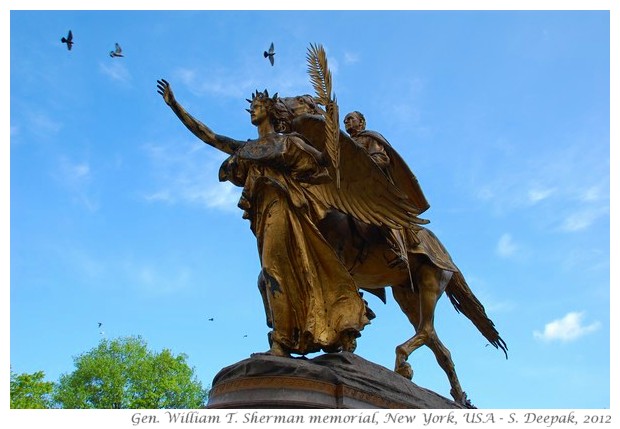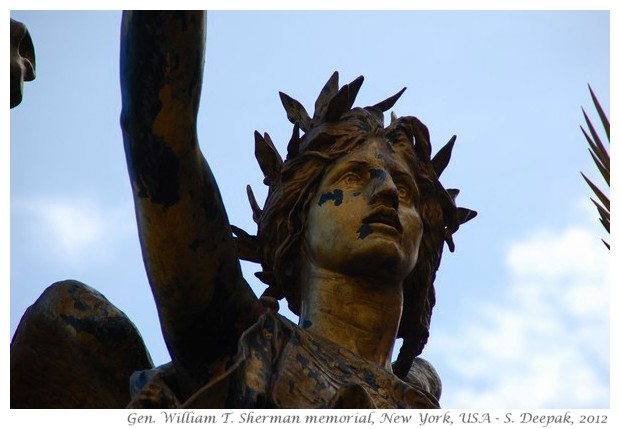 New York, USA: Near the south-east gate of central park is the golden coloured memorial to general William Sherman that shows the general sitting on a horse and in front there is his victory during the American civil war, shown as a woman with a crown.
न्यू योर्क, अमरीकाः सैंट्रल पार्क के दक्षिण-पूर्वी द्वार के पास स्वर्णिम चमकता जनरल विलियम शर्मन का स्मारक है, जिसमें घुड़सवार जर्नल के सामने उनकी अमरीकी गृह युद्ध में जीत को नारी रूप में दिखाया गया है.
Nuova York, Stati Uniti: Vicino all'entrata sud-est del central park, c'è il memoriale dorato al generale William Sherman che presenta il generale seduto su un cavallo mentre la sua vittoria nella guerra civile americana è presentata come una donna con una corona.
***