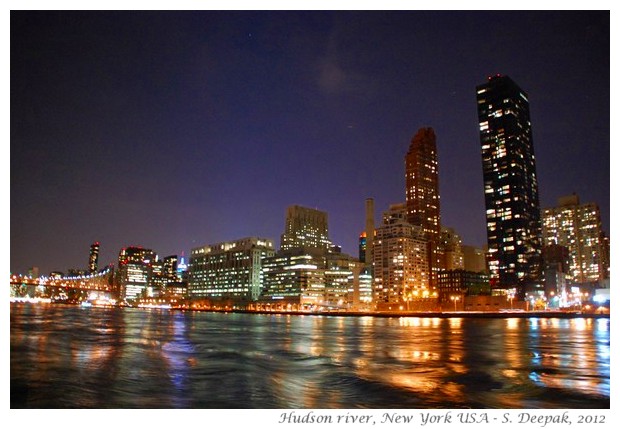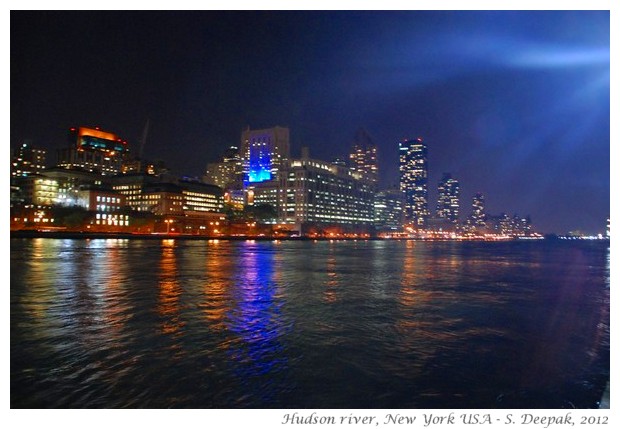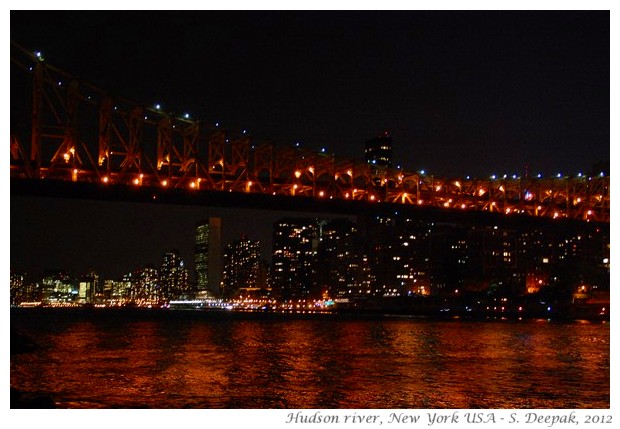 New York, USA: From the Roosevelt island in Hudson river, the night lights of Manhattan looked very beautiful, I felt as if I could watch it forever.
न्यू योर्क, अमरीकाः हडसन नदी के रूज़वेल्ट द्वीप से रात को न्यू योर्क की चमकती रोशनियाँ बहुत सुन्दर लगती हैं, जितनी देर भी देखते रहो, मन नहीं भरता.
Nuova York, Stati Uniti: Dall'isola di Roosevelt nel fiume Hudson, alla notte le luci di Nuova York sono bellissime, volevo guardarle continuamente.
***