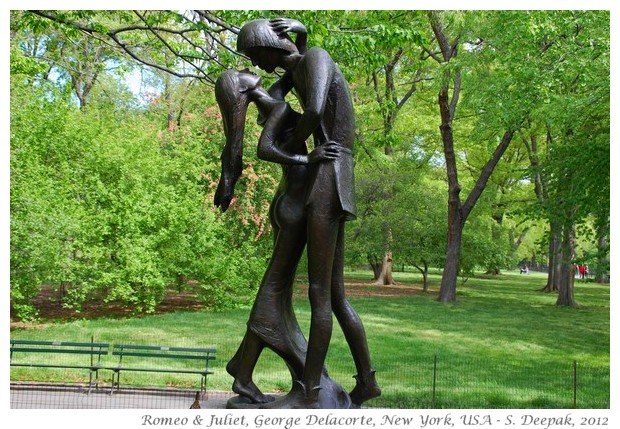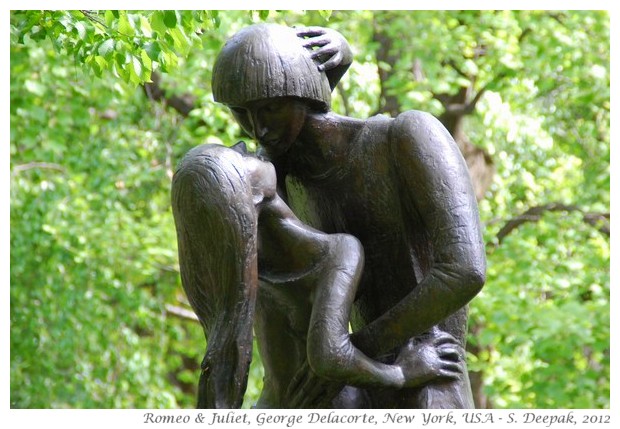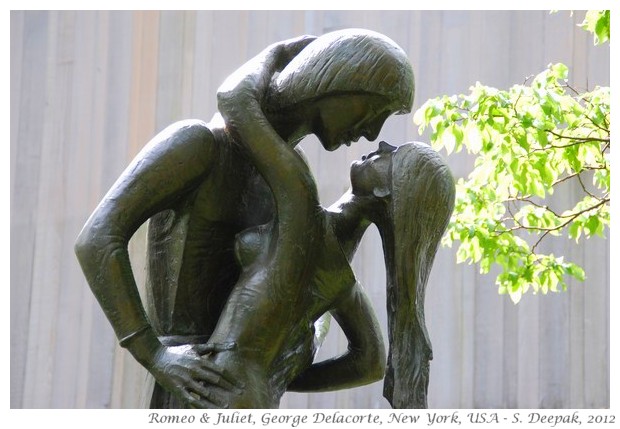 New York, USA: Having seen the central park of New York in so many Hollywood films, many places of the park looked familiar. However, I had never seen the Romeo-Juliet statue in any film.
न्यू योर्क, अमरीकाः सैंट्रल पार्क को हालीवुड की फ़िल्मों में इतनी बार देखा है कि बाग की बहुत सी जगहें पहली बार देख कर भी जानी पहचानी सी लगती हैं. लेकिन रोमियो जूलियट की इस मूर्ति को पहले किसी फ़िल्म में नहीं देखा था.
Nuova York, Stati Uniti: Avendo visto il Central Park di Nuova York in diversi film di Hollywood, molti posti del parco mi sembravano famigliari. Comunque, non avevo mai visto questa statua di Romeo e Giulietta in nessun film.
***