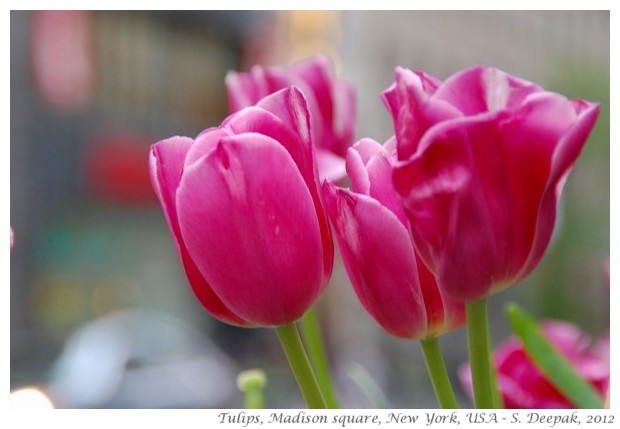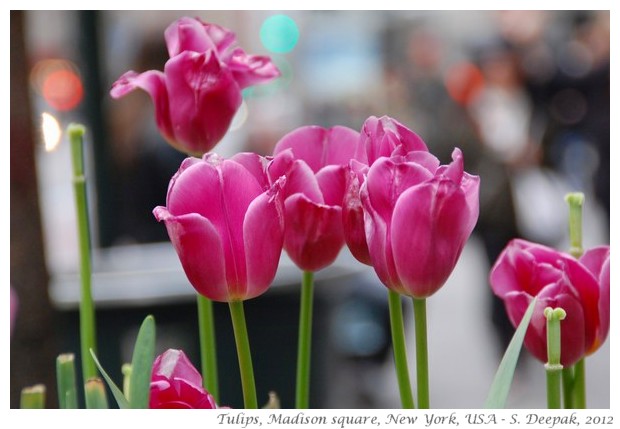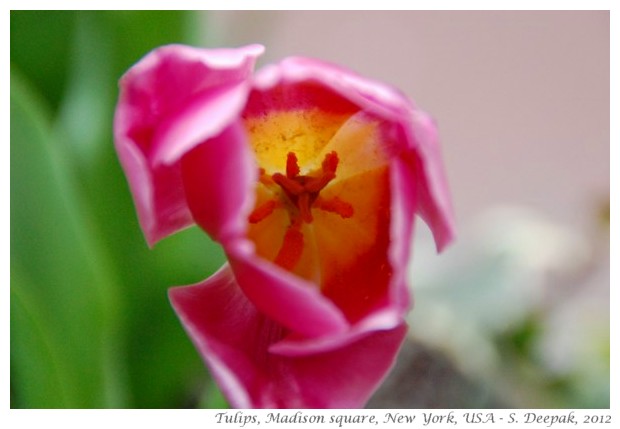 New York, USA: By the time the bus reached New York, it was evening and I was tired. Near the bus stop when I saw the pink tulips they lifted my spirits.
न्यू योर्क, अमरीकाः बस न्यू योर्क पहुँची तो शाम होने लगी थी और थकान हो रही थी. बस स्टाप के पास ही गुलाबी ट्यूलिप देखे तो मन प्रसन्न हो गया.
Nuova York, Stati Uniti: Quando il bus è arrivato a Nuova York, era sera e ero stanco. Vicino la fermata del bus, la visione di tulipani rosa mi ha sollevato l'umore.
***