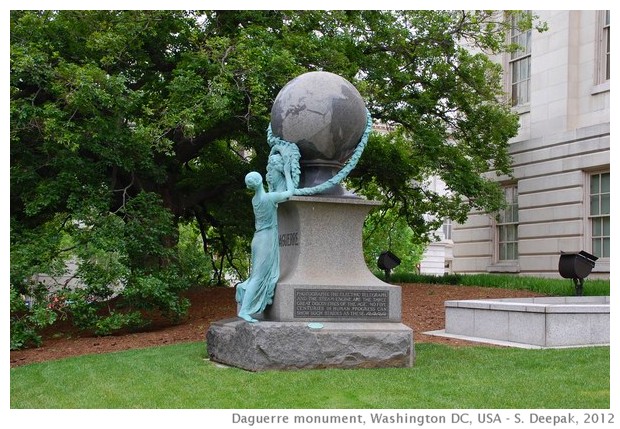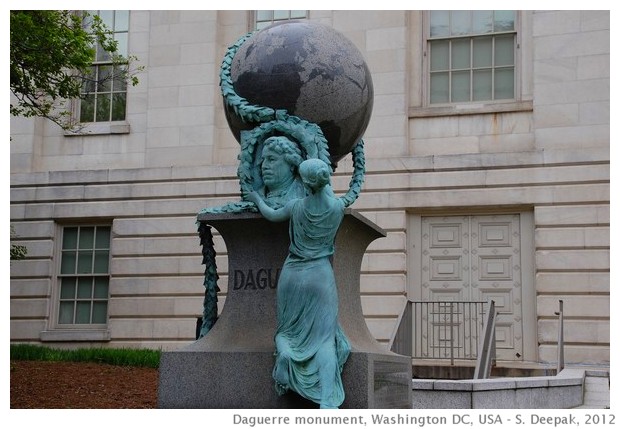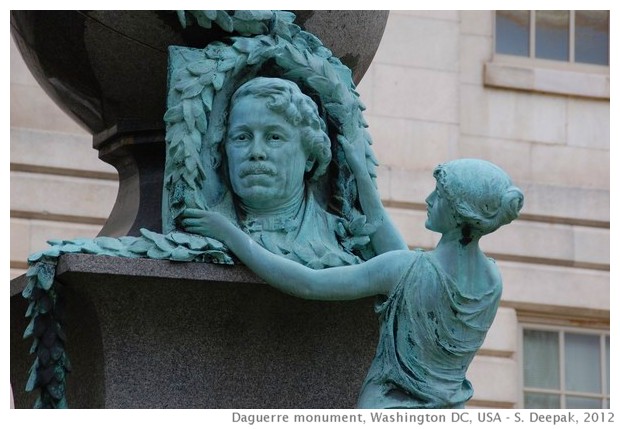 Washington DC, USA: This monument remembers French artist Louis Jacques Mandé Daguerre, who had invented the technique of photography by fixing images on silver plate in 1839. It was made by American Association of Photographers.
वाशिन्गटन डी.सी., अमरीकाः यह स्मारक 1839 में चाँदी की प्लेट पर छवि को अंकित करके तस्वीर उतारने की विधि का आविष्कार करने वाले फ्राँसिसी कलाकार लुई याक मान्दे दगेर के नाम है. इसे अमरीकी फोटोग्राफरों की संस्था ने बनवाया था.
Washington DC, Stati Uniti: Questo monumento ricorda l'artista francese Louis Jacques Mandé Daguerre, il quale aveva inventato nel 1839 la tecnica di fotografia basata su fissare le immagini su una lastra d'argento. Il monumento fu commissionato dall'Associazione dei fotografi americani.
***