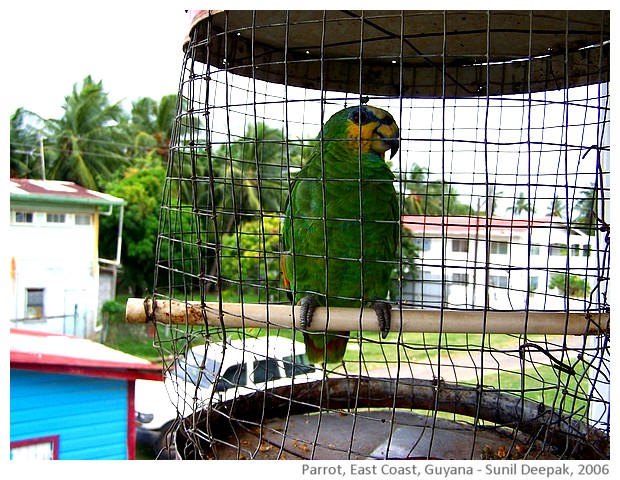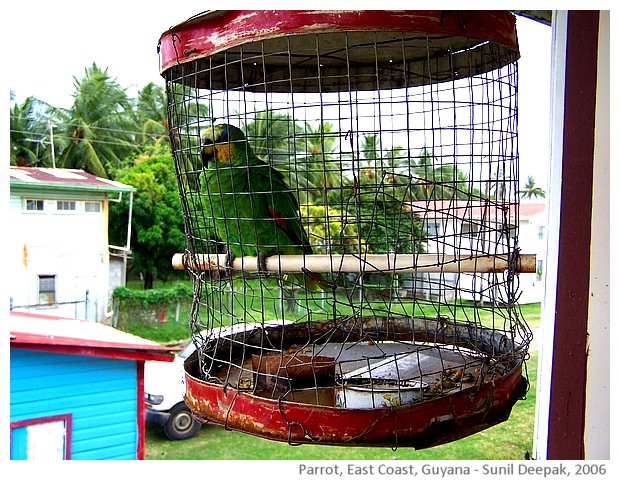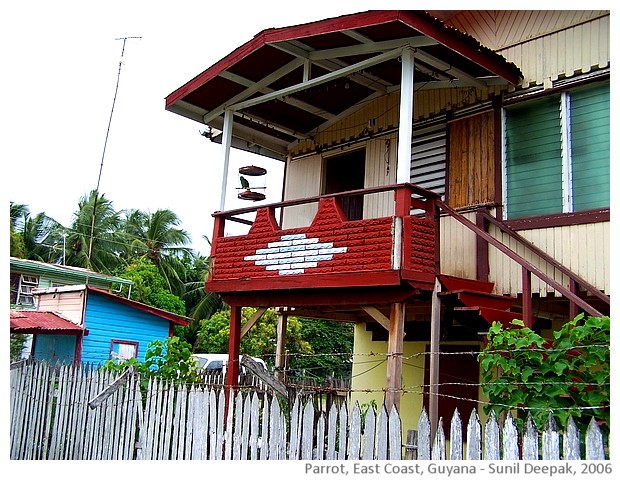 East Coast, Guyana: In my childhood fairy tales, often the life of the bad giant was hidden inside a parrot and the prince had to kill that parrot to liberate the princess... caged parrots make me sad!
ईस्ट कोस्ट, ग्यानाः बचपन की कहानियों में अक्सर भीमकाय राक्षस की जान एक तोते में बसती थी और राजकुमार को उस तोते को मार कर ही राजकुमारी को कैद से निकालना होता था... पिंजरे में कैद तोते मुझे उदास कर देते हैं!
East Coast, Guyana: In alcune favole della mia infanzia, l'anima del gigante cattivo era nascosta dentro un pappagallo e il principe doveva uccidere il pappagallo per liberare la principessa ... i pappagalli in gabbia mi fanno sentire triste!
***