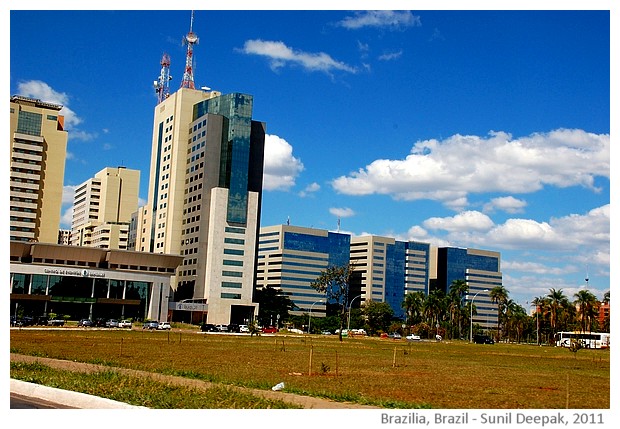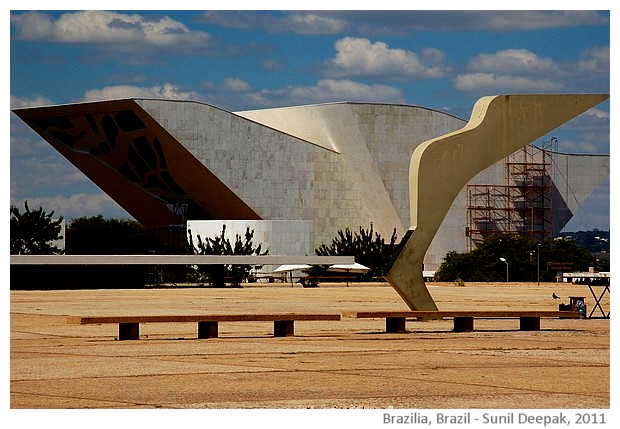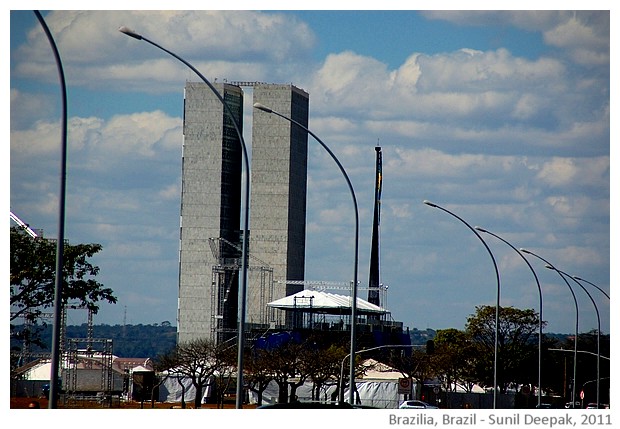 Brazilia, Brazil: From architectural point of view, perhaps Brazilia is world's most "different" city. I think that if the architect hero of American writer Ayn Rand's "The Fountainhead", Howard Roark, could have built a city, he would have made Brazilia.
ब्राज़िलिया, ब्राज़ीलः शहरी वास्तुशिल्प की दृष्टि से ब्राज़िलिया दुनिया में शायद सबसे अनौखा है. मैं सोचता हूँ कि अमरीकी लेखिका आयन रैन्ड की पुस्तक "दी फाउन्टेनहैड" का वास्तुशिल्पकार नायक होवर्ड रोआर्क अगर कोई शहर बनाता तो वह ब्राज़िलिया ही होता.
Brasilia, Brasile: Dal punto di vista architettonico, probabilmente Brasilia è la città più "particolare" del mondo. Penso che se Howard Roark, l'eroe architetto del romanzo "La fonte meravigliosa" della scrittrice americana Ayn Rand, poteva costruire una città, avrebbe costruito Brasilia.
***