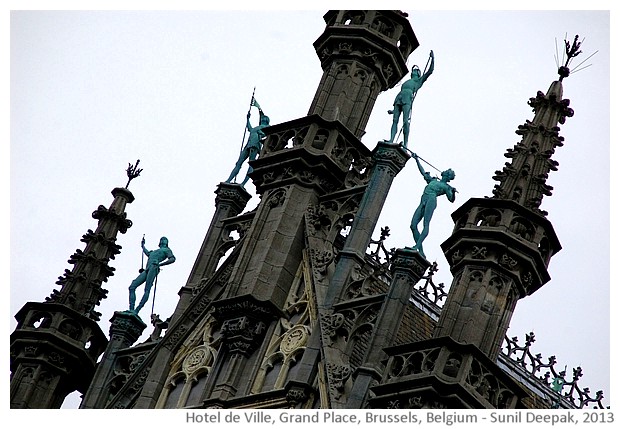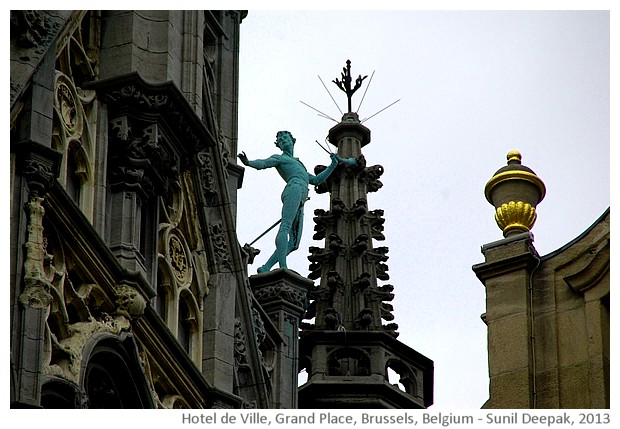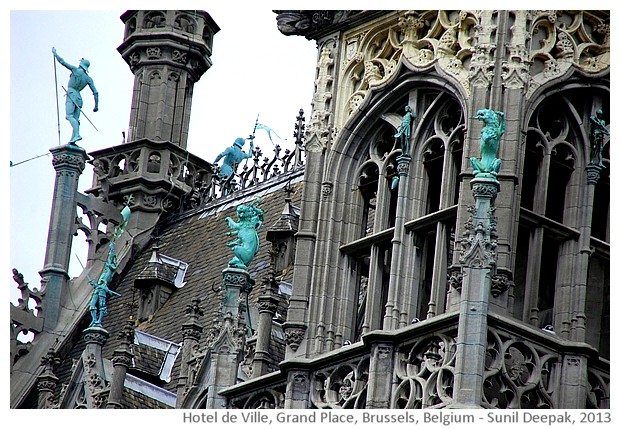 Brussels, Belgium: Grand Place square in the city centre is famous for its gilded buildings. It includes the municiple building made of gray stone in the Gothic style, adorned with a lot of brass statues.
ब्रसल्ज़, बेलजियमः शहर के मध्य में बना ग्राँड प्लेस सुनहरे रंग से बने चमकते भवनों के लिए विख्यात है. यहीं पर नगरपालिका भवन भी है जो भूरे रंग के पत्थर का गौथिक शैली में बना है और जिस पर ब्रास की बहुत सारी मूर्तियाँ लगी हैं.
Bruxelles, Belgio: La piazza Grand Place nel centro della città è famosa per i suoi edifici dorati. Questi comprendono l'edificio municipale costruito con la pietra grigia e ornato con molte statue di bronzo.
***