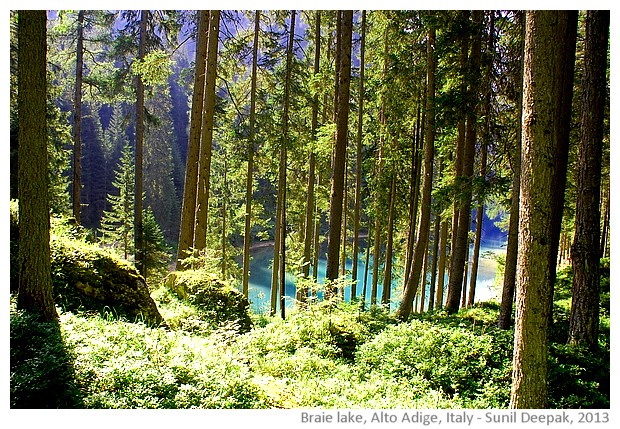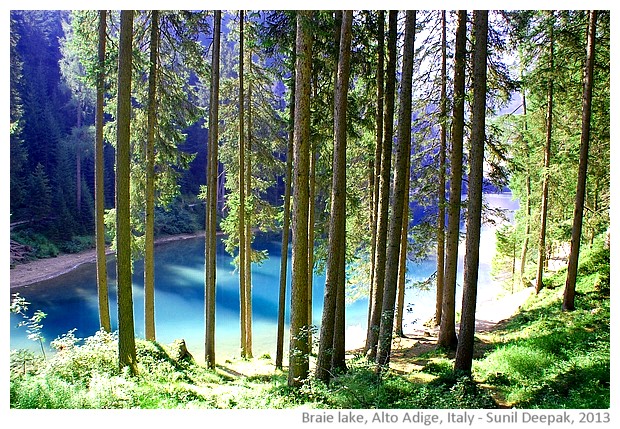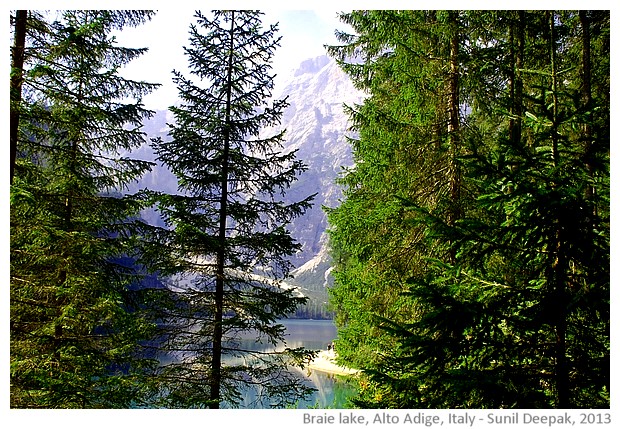 Braie, Alto Adige, Italy: For reaching the lake, instead of the road, you can also choose the mountain path. Suddenly through the pine trees, when you have the first glimpse of the lake and the high mountains behind, it is a wonderful sensation.
ब्राइए, आल्तोआदिजे, इटलीः झील तक जाने के लिए सड़क से जाने के बजाय, आप पहाड़ी रास्ता भी चुन सकते हैं. अचानक जब चीड़ के पेड़ों के बीच में से झील की और उसके पीछे विशाल पर्वतों की पहली झलक दिखती है तो बहुत अच्छा लगता है.
Braie, Alto Adige, Italia: Per arrivare al lago, invece di prendere la strada, puoi anche arrivarci da un sentiero di montagna. All'improvviso, quando attraverso i pini, vedi il primo scorcio del lago e delle montagne dietro, è una sensazione meravigliosa.
***