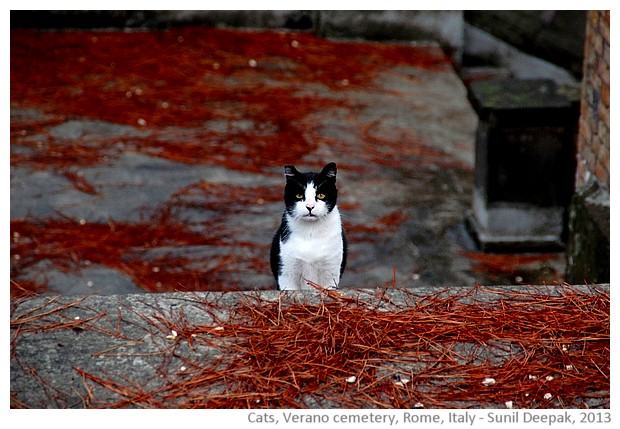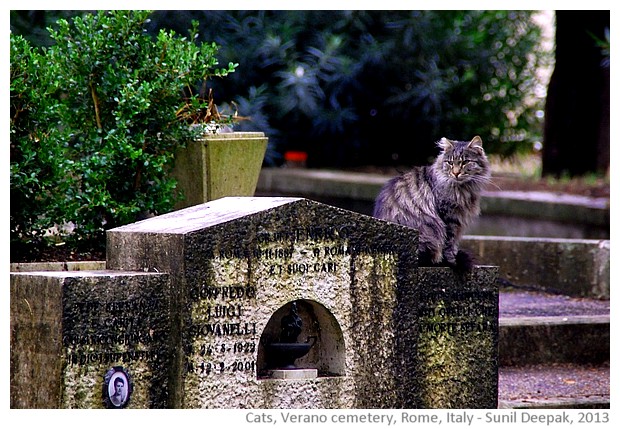 Rome, Italy: The Verano cemetery is full of cats. When they look at you with their serious gaze, it seems as if they are telling you about the mystery of life and death.
रोम, इटलीः वेरानो के कब्रिस्तान में बहुत बिल्लियाँ हैं. अपनी गम्भीर आँखो से जब वे आप की ओर देखती हैं तो लगता है मानो जीवन-मृत्यू के रहस्य के बारे में बता रही हों.
Roma, Italia: Il cimitero di Verano è pieno di gatti. Quando ti guardano con i loro occhi seri, sembra che parlano del mistero della vita e della morte.
***