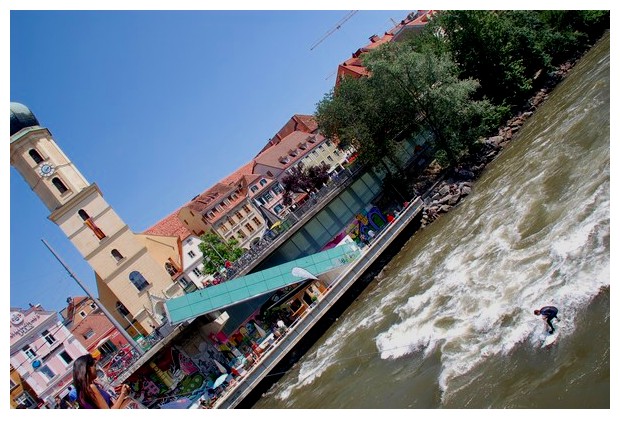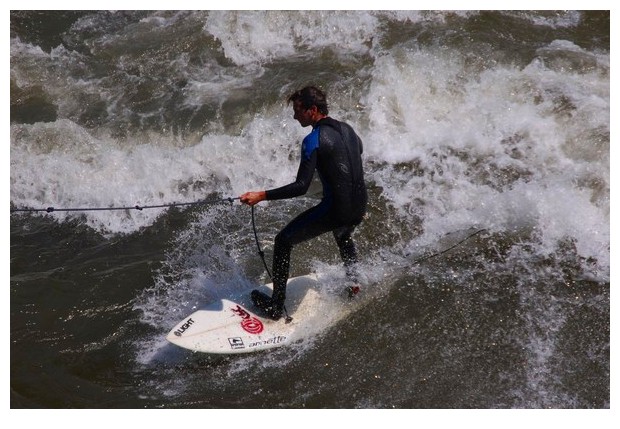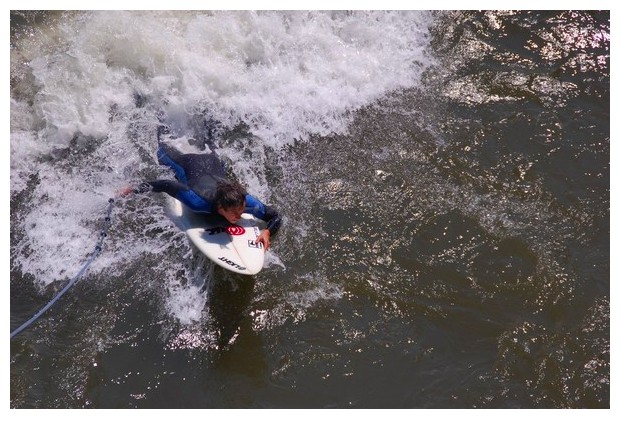 Graz, Austria: Below the current of river was very fast. When we saw the boys tying rope on the bridge, I thought that they were going to jump down. When we asked them, they laughed and said it was for practicing windsurf.
ग्राज़, ओस्ट्रियाः नीचे नदी की धार बहुत तेज़ थी. पुल पर युवकों को रस्सी बाँधते देखा तो सोचा शायद नीचे छलाँग लगाने वाले हैं, पूछा तो हँसने लगे, बोले नहीं यह तो विंडसर्फ के अभ्यास के लिए बाँध रहे हैं ताकि तेज़ बहती धार पर कैसे संतुलन बनाया जाये इसमें निपुण हो सकें.
Graz, Austria: Sotto, la corrente dell'acqua era molto veloce. Quando abbiamo visto i ragazzai fissare la corda al ponte, abbiamo pensato che volevano saltare giù. Quando gli abbiamo chiesto, si sono messi a ridere e hanno detto che era per fare la pratica di windsurf.