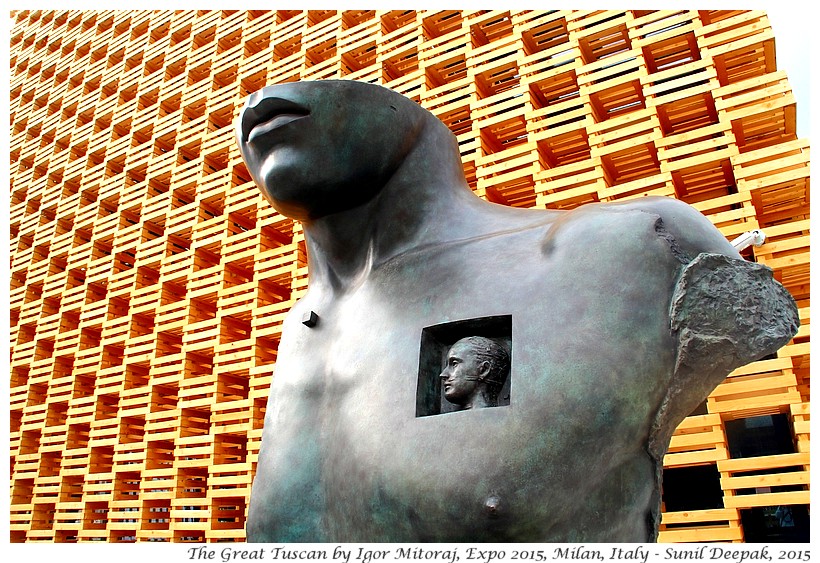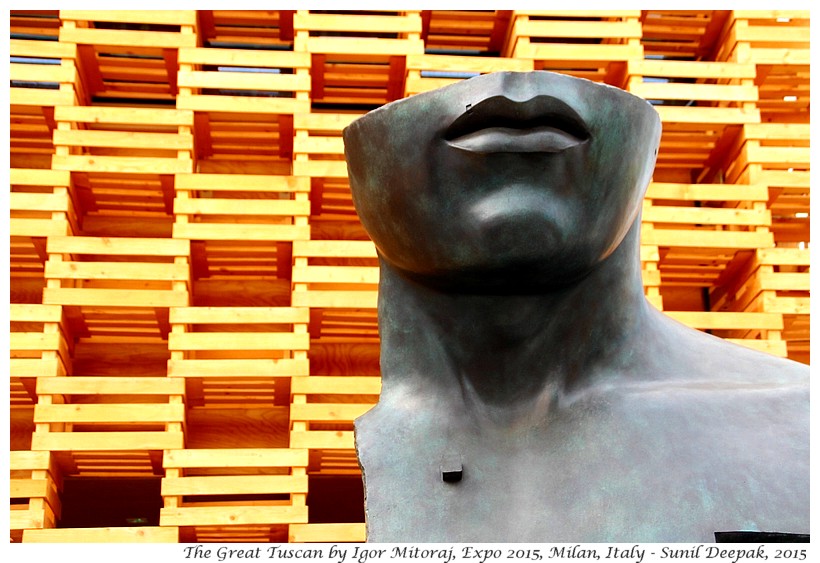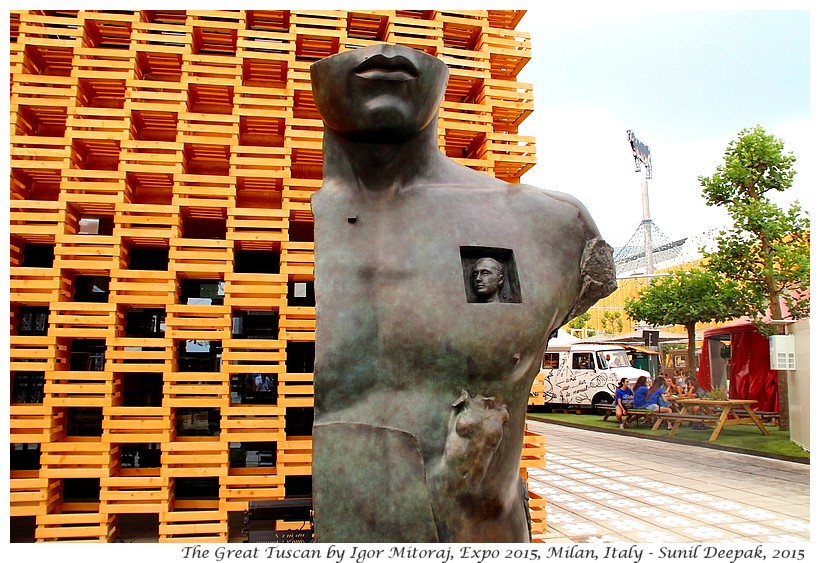 Milan, Italy: In the Poland pavilion at the World Expo 2015, they have a sculpture by Igor Mitoraj called "The great Tuscan". Mitoraj is known for his sculptures of ruins of human bodies. In this sculpture, there is a window in the chest where a face is there. What did Mitoraj wish to say in this work? That whatever our age, in our hearts we remain young? Is that figure of his father in his heart? Is that the face of his lover?
मिलान, इटलीः विश्व एक्स्पो 2015 में पोलैंड पेविलियन में वहाँ के प्रसिद्ध शिल्पकार इगोर मिटोराज की कलाकृति है "टस्कनी का बड़ा आदमी". मिटोराज अपनी भग्न मानव शैली के लिए जाने जाते हैं. इस मूर्ति में छाती पर एक चकोर खिड़की है जिसमें एक चेहरा है. इस मूर्ति का क्या अर्थ है? कि चाहे हमारी जितनी भी उम्र हो, दिल में हम किशोर ही रहते हैं? या दिल में वह पिता की आकृति है? या प्रेमी का चेहरा है?
Milano, Italia: Al padiglione polacco del Expo 2015, c'è l'opera "Grande toscano" di Igor Mitoraj. Mitoraj è conosciuto per le sue sculture delle figure umane in rovine. In questa statua, c'è una finestra sul suo torace dove si vede una faccia. Cosa vuole dire questa opera? Che nonostante la nostra età, dentro i nostri cuori possiamo sentirci giovani? E' la faccia del padre nel suo cuore? E' la faccia del suo amante?
***