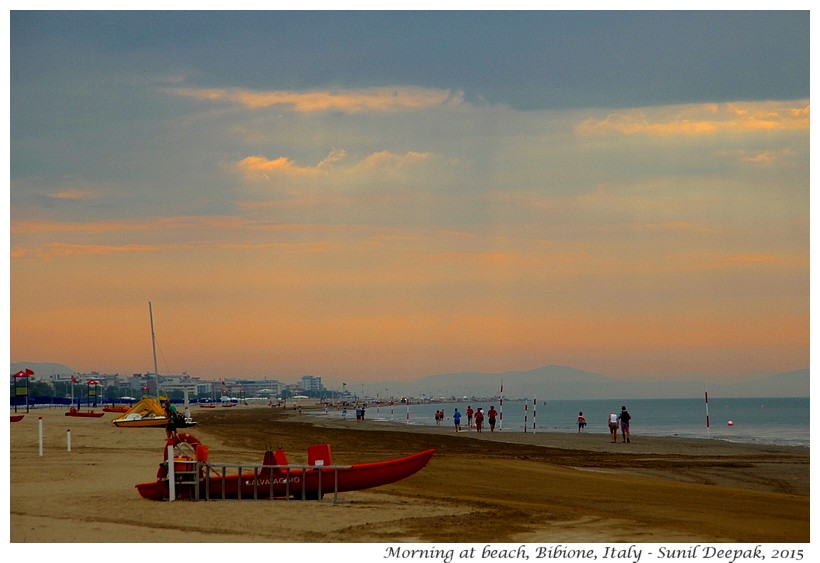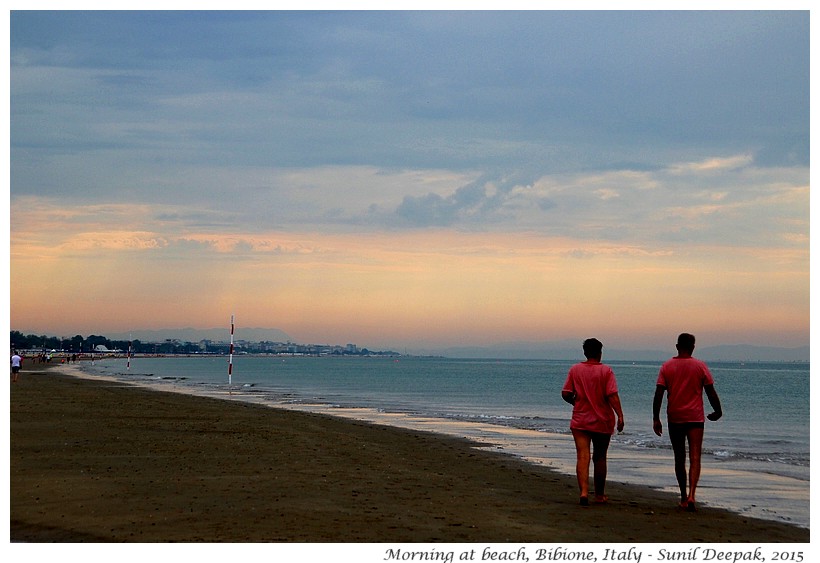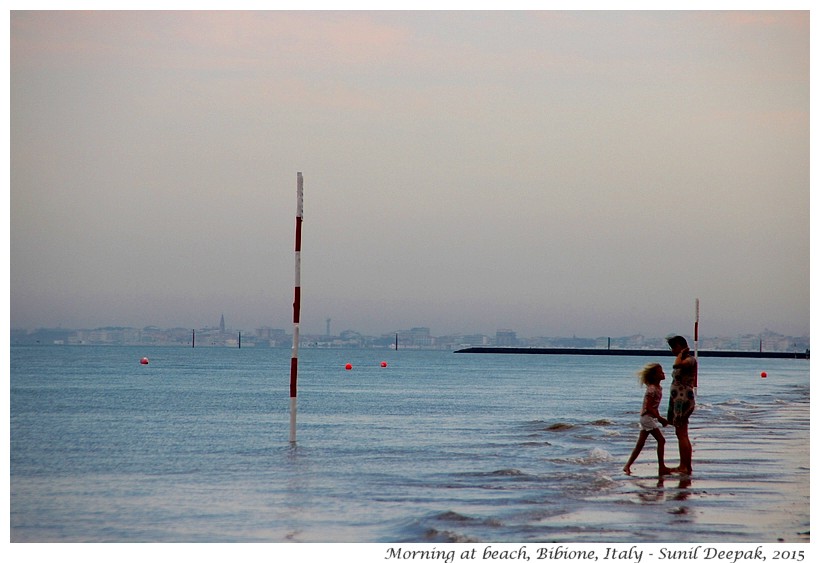 Bibione, Veneto, Italy: Early morning at the beach, a slight fog and a sky covered with clouds, like a painting of an impressionist artist.
बिबिओने, वेनेतो, इटलीः सुबह सुबह सागरतट, हलकी सी धुँध और बादलों से ढका आसमान, मानो किसी इम्प्रेशनिस्ट चित्रकार की कलाकृति हो.
Bibione, Veneto, Italia: La spiaggia alla mattina presto, una leggera nebbia e il cielo coperto dalle nuvole, come un quadro di un artista impressionista.
***