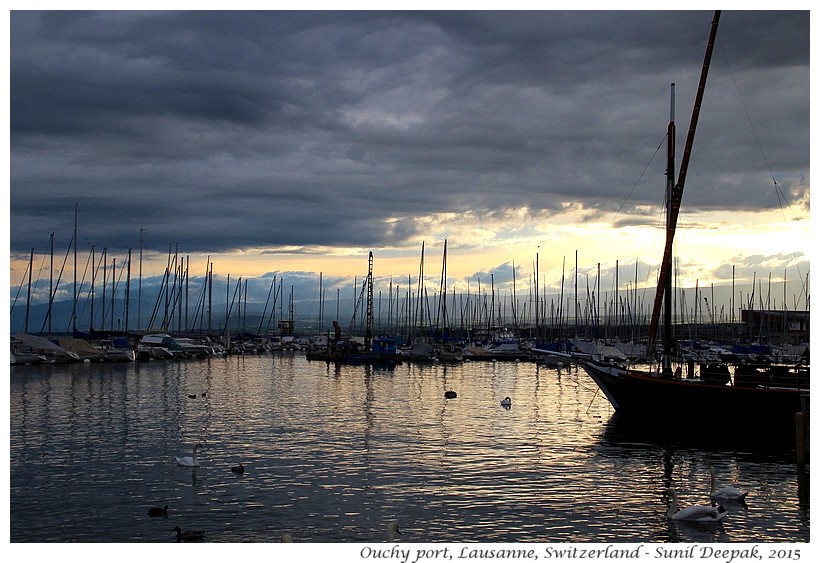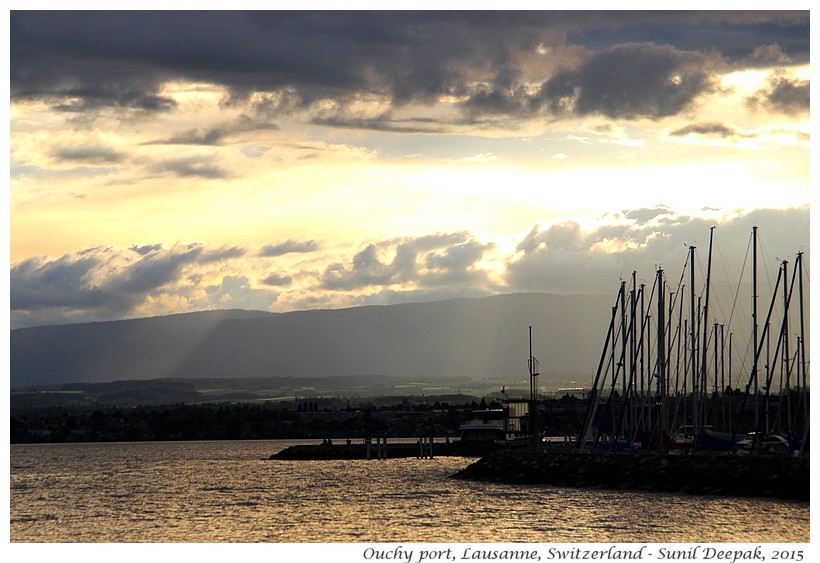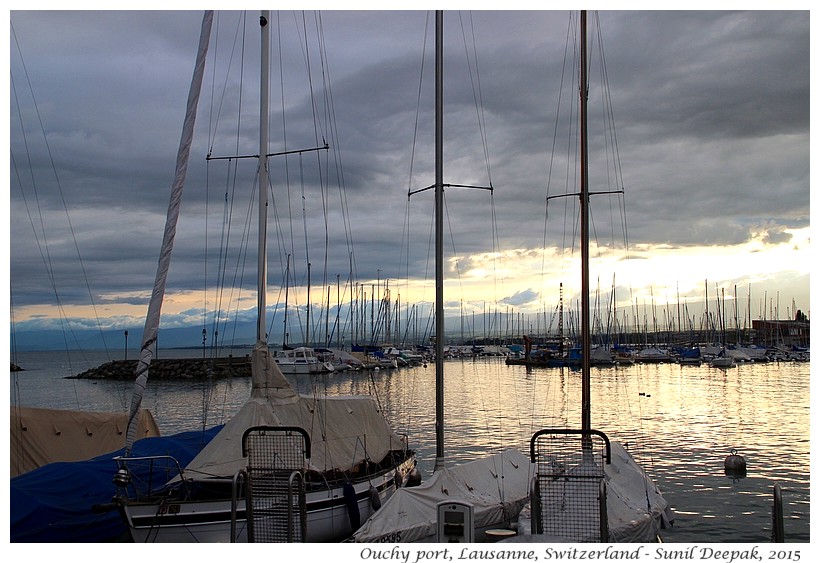 Lausanne, Switzerland: Yesterday evening while we were walking near the port on the lakeside, thick clouds arrived and it started to rain.
लोज़ान्न, स्विटज़रलैंडः कल शाम को झील की बन्दरगाह के पास घूम रहे थे तो घने बादल छा गये और फ़िर हल्की सी बारिश होने लगी.
Losanna, Svizzera: Ieri sera mentre passeggiavamo vicino al porto del lago, sono arrivate delle grosse nuvole e iniziò una lieve pioggia.
***