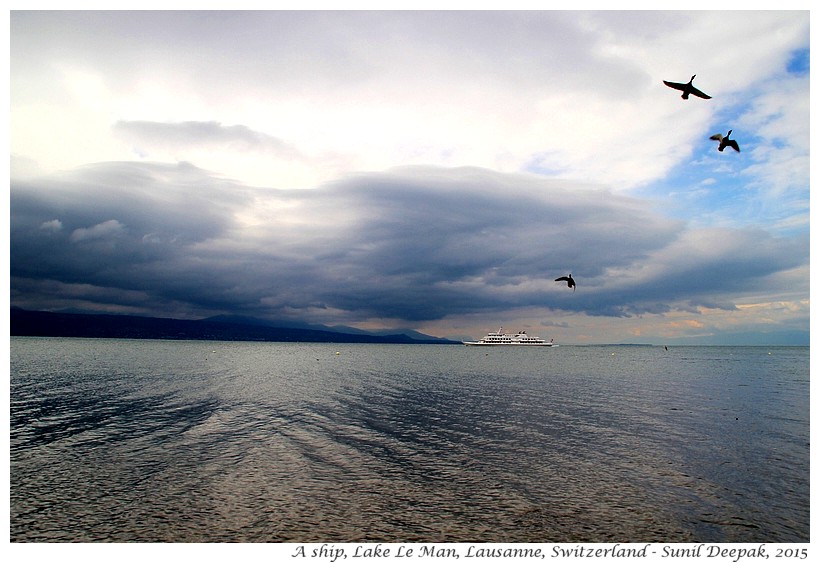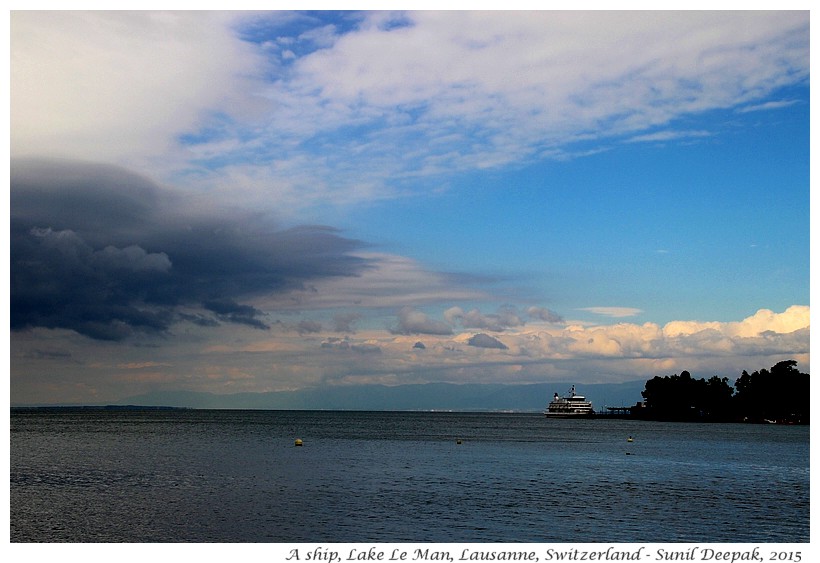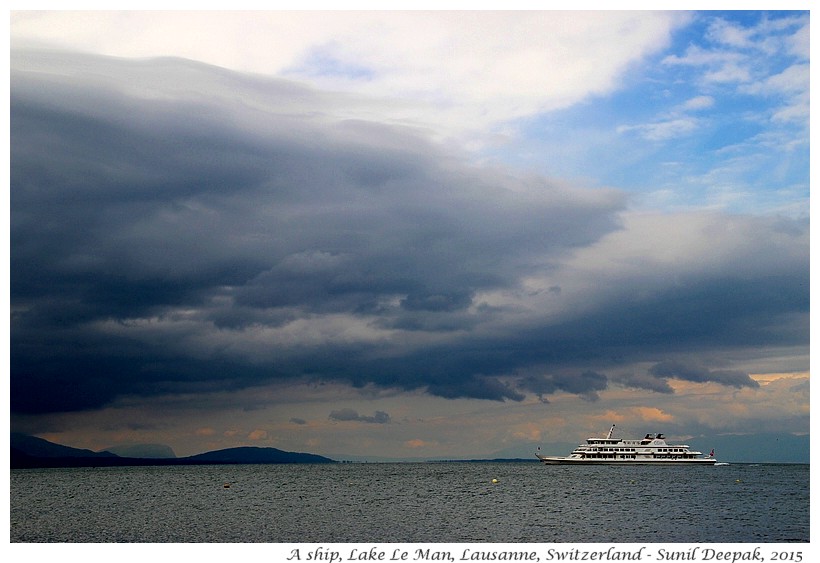 Lausanne, Switzerland: Lake, far away near the mountains a ship and in between the clouds a beautiful darkness-light. Like a dream.
लोज़ान्न, स्विटज़रलैंडः झील, दूर पहाड़ों के पास एक जहाज़ और बादलों के बीच में से सुन्दर अँधेरा-रोशनी. मानो कोई सपना हो.
Losanna, Svizzera: Lago, una nave in lontananza vicino ai monti e in mezzo alle nuvole un bellissimo chiaroscuro di luce. Come un sogno.
***