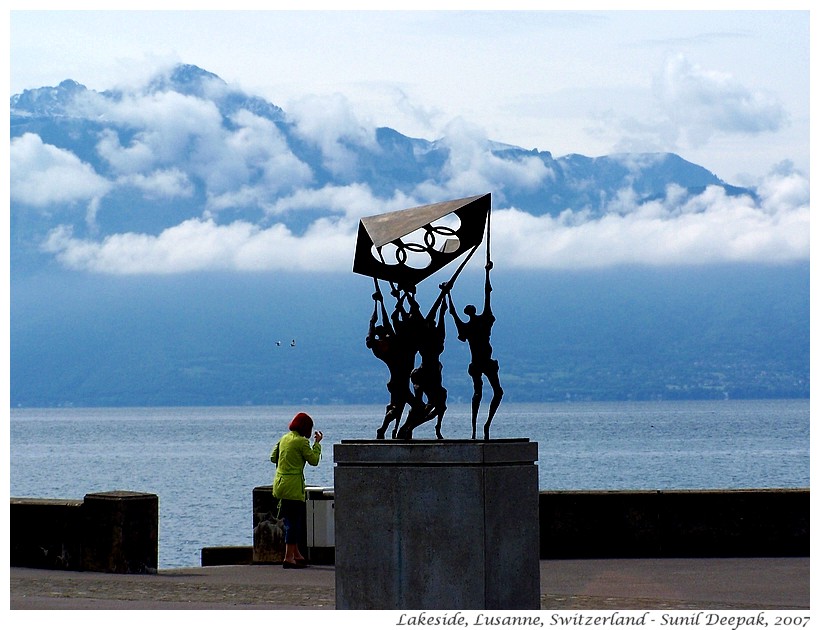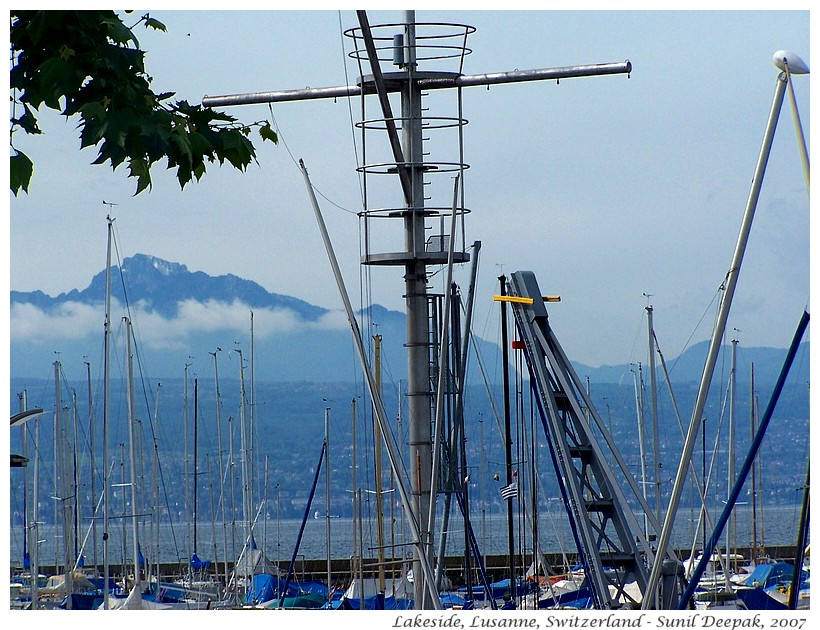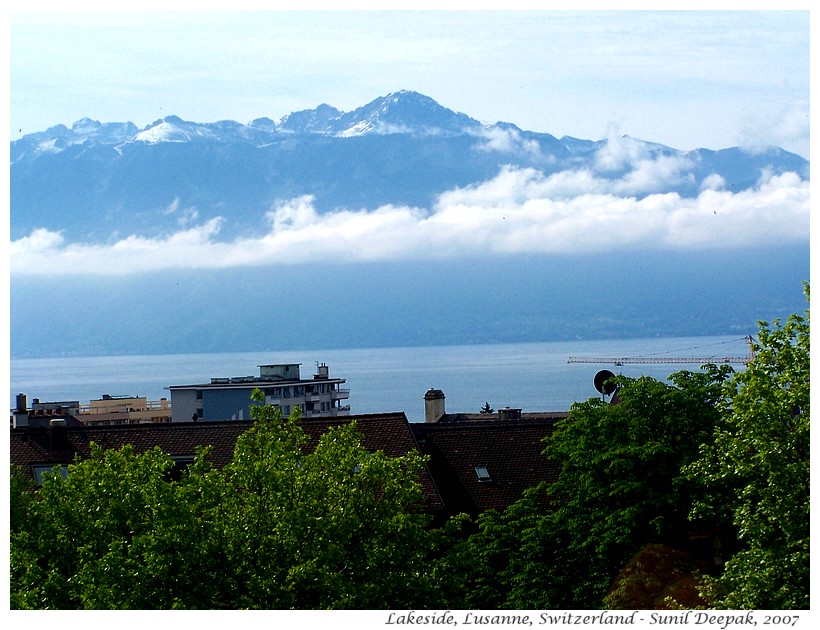 Lausanne, Switzerland: On my way to the World Health Organisation in Geneva, I had passed Lausanne so many times. Once I had gone there for meeting a friend. But I had never visited that city. Everytime I had thought that I will do it the next time. Only once, as there was some time for my train, I had gone to the Olympic garden on the lakeside near the station. Since then I had this image of Lausanne - of mountains on the other side of the lake, floating on the clouds. Today I am going back to Lausanne. And, this time I am determined to visit the city!
लोज़ान्न, स्विटज़रलैंडः जेनेवा में विश्व स्वास्थ्य संघ जाने के लिए, लोज़ान्न से जाने कितनी बार गुज़रा. एक बार वहाँ अपनी मित्र के यहाँ खाने के लिए भी गया था. लेकिन कभी शहर में नहीं घूमा. हर बार सोचा कि अगली बार घूमूँगा. बस एक बार रेलगाड़ी के लिए कुछ समय था तो स्टेशन के पास ही झील के किनारे ओलिम्पिक बाग में थोड़ी देर के लिए गया था. उस समय से लोज़ान्न की झील के दूसरी ओर बादलों पर तैरते हुए पहाड़ों की छवि मन में थी. आज लोज़ान्न जा रहा हूँ. और इस बार वहाँ घूमने का पक्का निश्चय है!
Losanna, Svizzera: Mentre andavo all'Organizzazione Mondiale della Salute a Ginevra, avevo passato Losanna molte volte. Una volta ero andato là a visitare un'amica. Ma non avevo mai visitato la città. Ogni volta l'avevo rimandato alla prossima visita. Soltanto una volta, quando avevo un po' di tempo per il mio treno, ero andato al parco Olimpico lungo il lago vicino alla stazione. Da allora ho questa immagine di Losanna, delle montagne dall'altra parte del lago che sembrano a galleggiare sulle nuvole. Oggi devo andare a Losanna. E questa volta sicuramente visiterò la città!
***