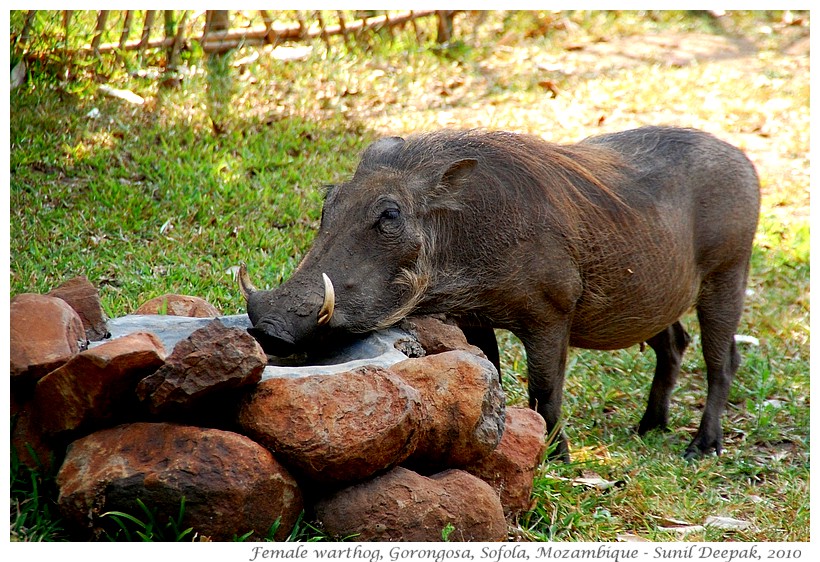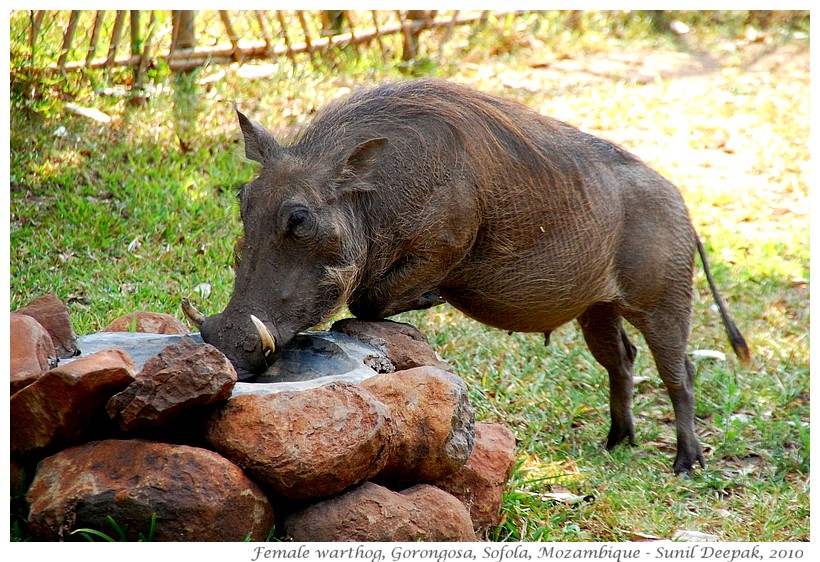 Gorongosa, Mozambqiue: Probably she was pregnant and lived some where close to the entrance of the national park. She never looked at us, walking slowly she went to the small fountain surrounded by stones. When she found that the fountain was dry, still walking slowly, she disappeared in the middle of the trees.
गोरन्गोज़ा, मोजाम्बीकः शायद वह गर्भवति थी और नेशनल पार्क प्रवेश द्वार के करीब ही कहीं रहती थी. उसने हमारी ओर रुक कर नहीं देखा, मँथर गति से चलती सीधा पत्थरों के बीच बने फुव्वारे की ओर गयी. फ़िर जब देखा कि फुव्वारा सूखा था तो वैसे ही धीरे धीरे चल कर पेड़ों के बीच में चली गयी.
Gorongosa, Mozambico: Probabilmente era in cinta e abitava nei dintorni dell'entrata del parco nazionale. Senza guardarci era andata lentamente verso la piccola fontana circondata dalle pietre. Quando aveva trovato la fontana asciutta, sempre con il passo lento, era scomparsa in mezzo agli alberi.
***