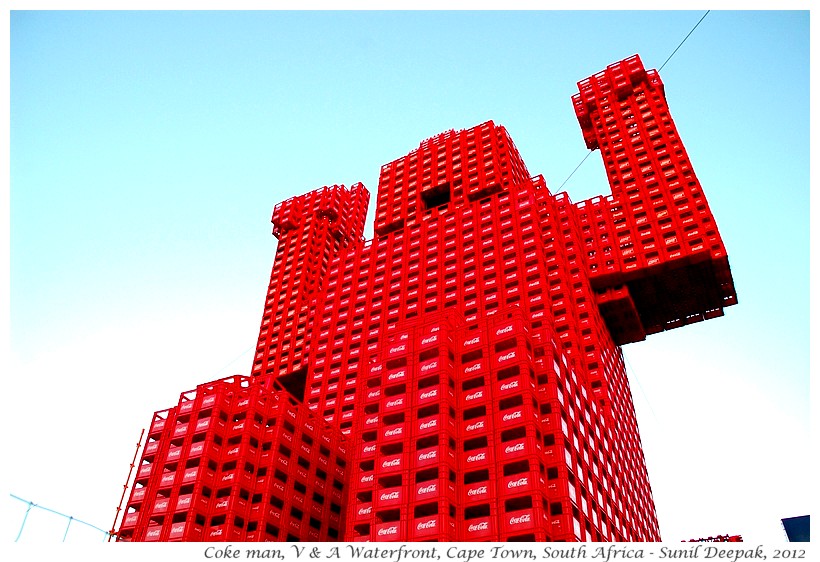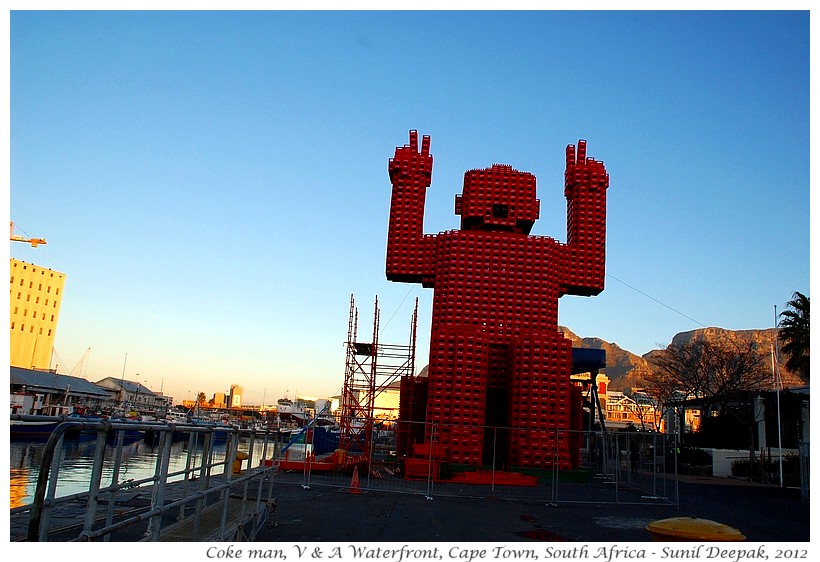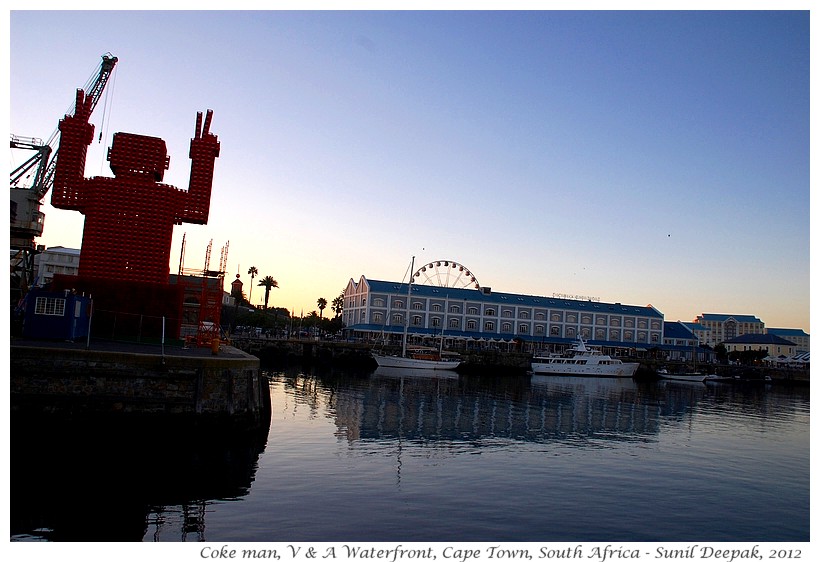 Cape Town, South Africa: A red man made out of empty crates of Coca Cola. Red colour has been associated with communism and sometimes the words "red man" are used for a communist person, while on the other hand, Coca Cola is considered as a symbol of capitalism. To make their message stronger, often publicists turn upside down the symbols.
केपटाउन, दक्षिण अफ्रीकाः कोका कोला के खाली क्रेटों से बना एक लाल पुरुष. वैसे तो लाल रंग कम्यूनिस्म से जुड़ा है, और कई बार "लाल पुरुष" शब्द को कम्यूनिस्ट व्यक्ति के प्रयोग किया जाता है, दूसरी ओर कोका कोला को केपिटलिस्म यानी पूँजीवाद का प्रतीक माना जाता है. अपने संदेश का असर बढ़ाने के लिए, विज्ञापन करने वाले अक्सर प्रतीकों को उलट देते हैं.
Città del capo, Sud Africa: Un uomo rosso costruito con le scatole vuote di Coca Cola. Il colore rosso è spesso associato al comunismo e qualche volta le parole "uomo rosso" sono usate per parlare di comunisti. Dall'altra parte, Coca Cola è uno degli simboli del capitalismo. Per rendere il loro messaggio più forte, i pubblicisti spesso capovolgono i simboli.
***