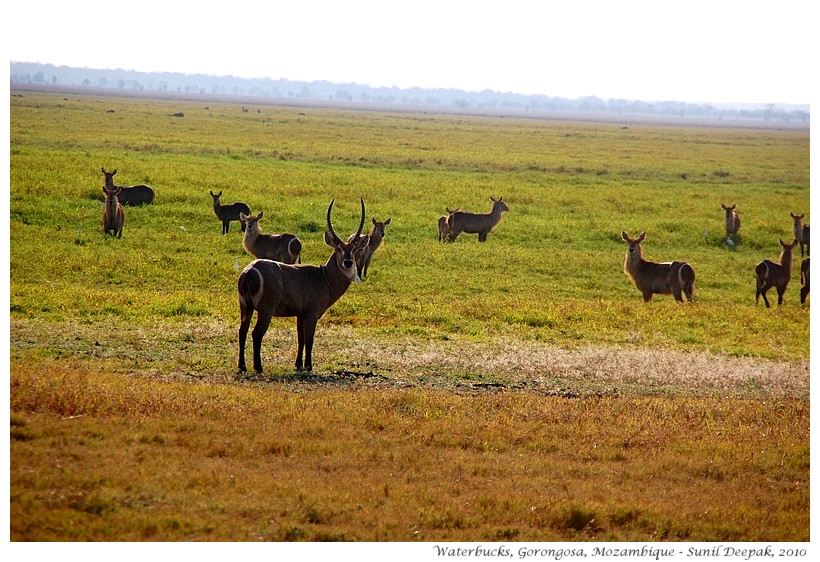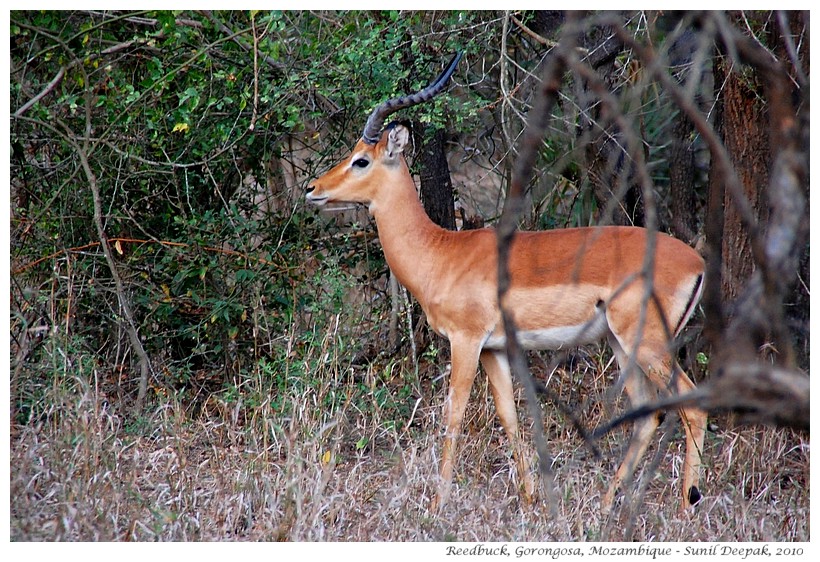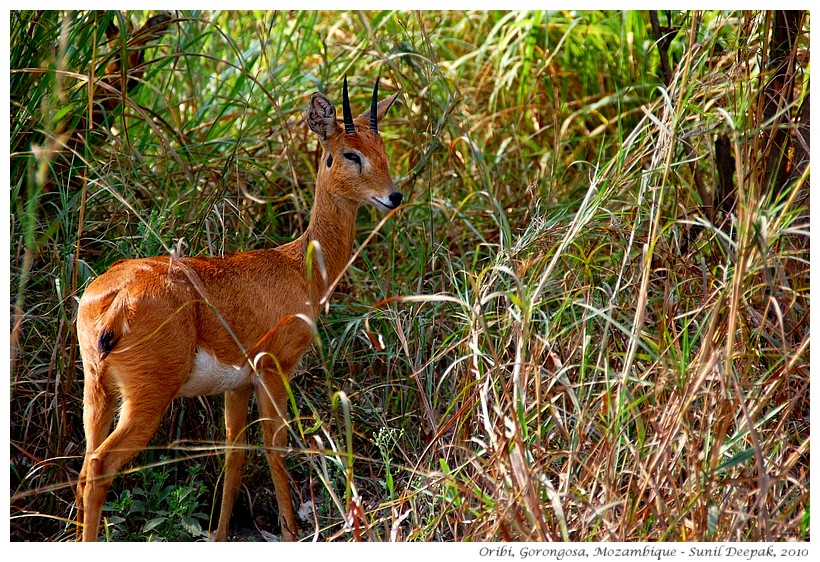 Manica, Mozambique: Gorongosa natural reserve has many varieties of antelopes. Three of them are presented today - waterbucks, reedbuck and oribi.
मानिका, मोज़ाम्बीकः गोरन्गोज़ा सँरक्षित वन में सींगों वाले हिरणों की बहुत सी नस्लें दिखती हैं, आज उनमें से तीन प्रस्तुत हैं वाटरबक, रीडबक तथा ओरिबी.
Manica, Mozambico: Il parco naturale protetto dfi Gorongosa ha molte varietà di antilopi. Tre di queste sono presentate oggi - waterbuck, reedbuck e oribi.
***