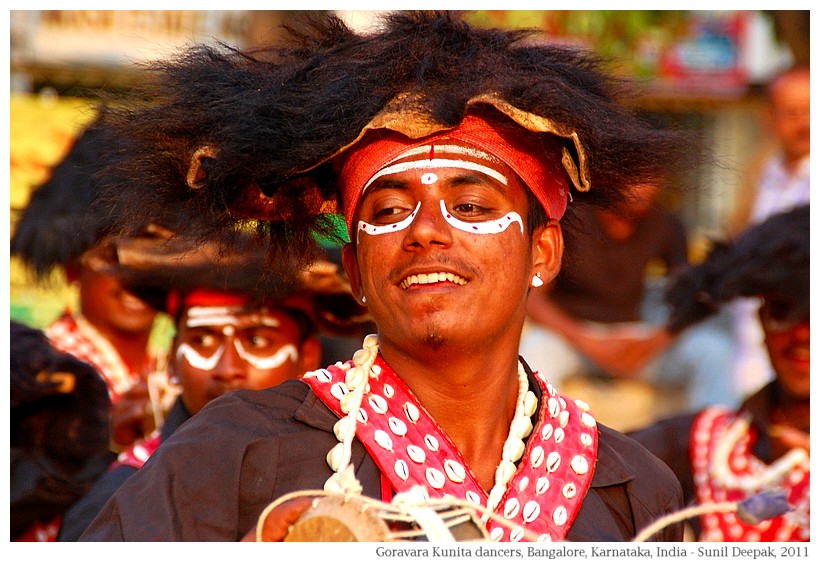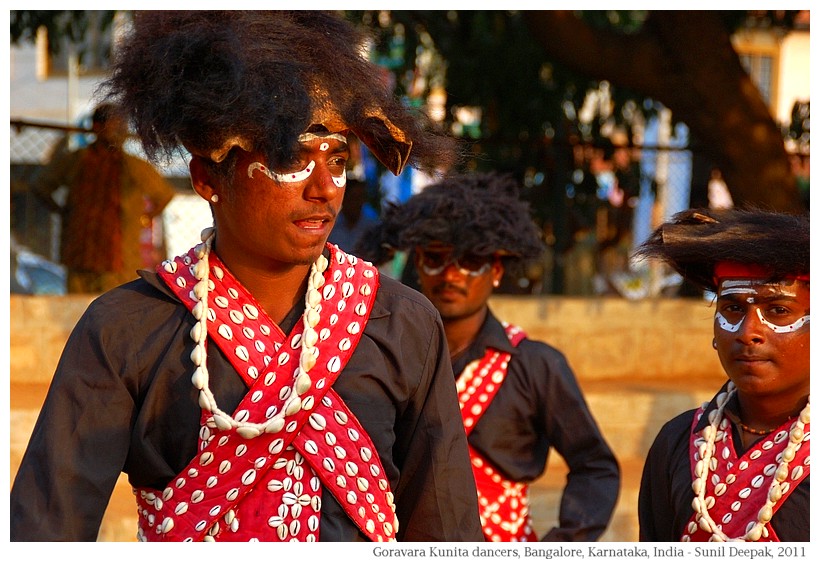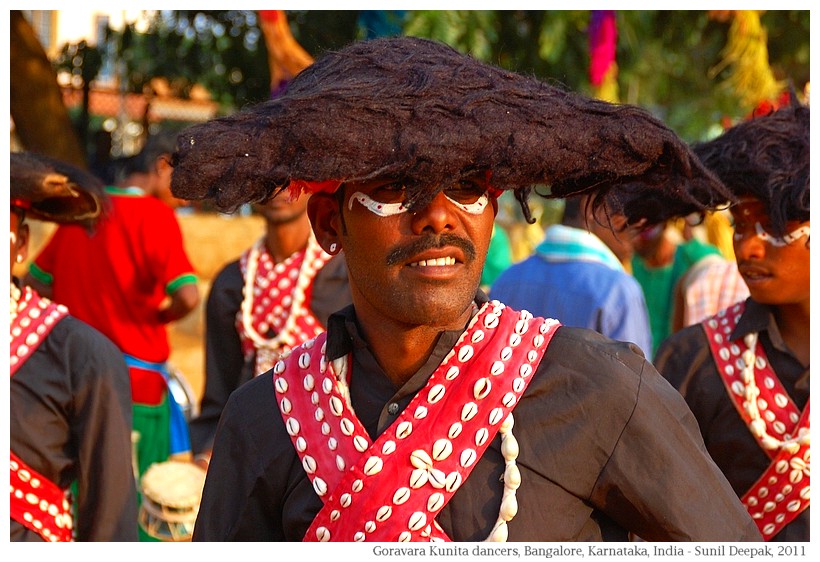 Karnataka, India: Gaurava people of north Karnataka worship Shiva in their folk dance "Gauravara Kanita". In this dance, the dancers wear caps made of bear hair (Indian sloth bear). Tribal communities have beliefs, myths and customs linked with nature, animals and birds. However with the disappearing forest cover, the number of Indian bears is reducing, and traditions of tribal communities are being forced to change.
कर्णाटक, भारतः उत्तरी कर्णाटक के गौरव जाति के "गौरावरा कुनिता" लोक नृत्य में शिव वन्दना होती है. इसके नर्तक भालू के बालों की टोपी पहनते हैं. जनजातियों में प्रकृति, पशु, पक्षियों से जुड़े विश्वास, मिथक कथाएँ, रीतियाँ जुड़ी हैं. लेकिन जँगलों के कटने से भारतीय भालुओं की संख्या में बहुत कमी आयी है, तो जनजातियों की रीतियों को भी बदलना पड़ रहा है.
Karnataka, India: Il gruppo Gaurava del nord Karnataka prega al dio Shiva nella loro danza "Gauravara Kanita". In questa danza i danzatori portano i cappelli fatti con i peli d'orso. Le comunità tribali hanno credenze, miti e costumi legati alla natura, agli animali e agli uccelli. Ma con la diminuzione delle foreste, il numero degli orsi è in calo, per cui anche le tradizioni delle comunità tribali sono costrette a cambiare.