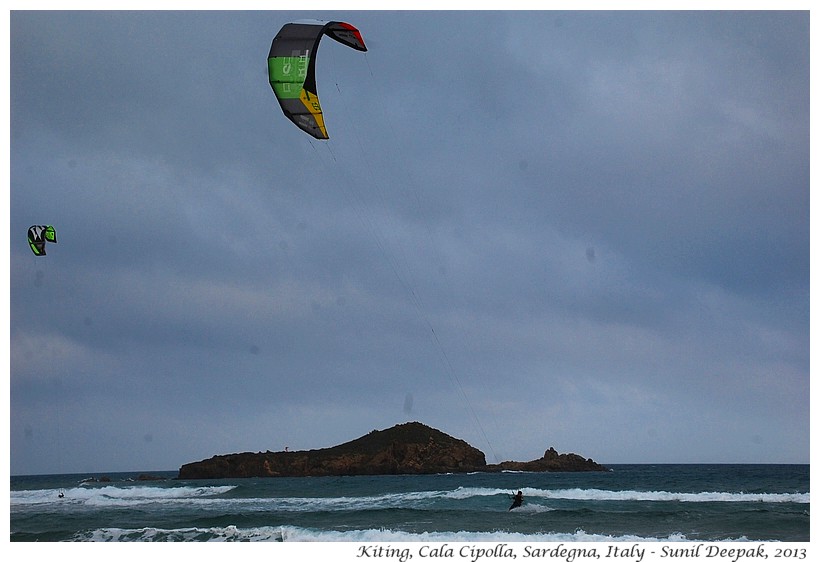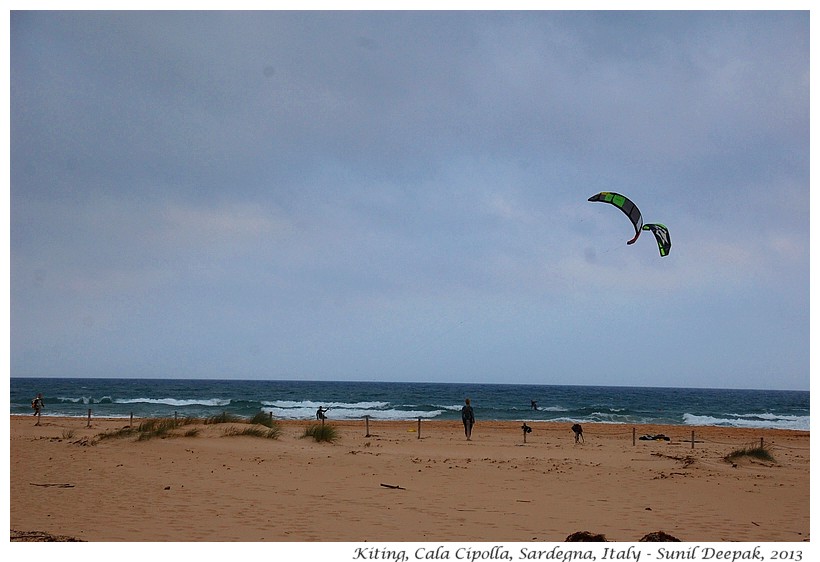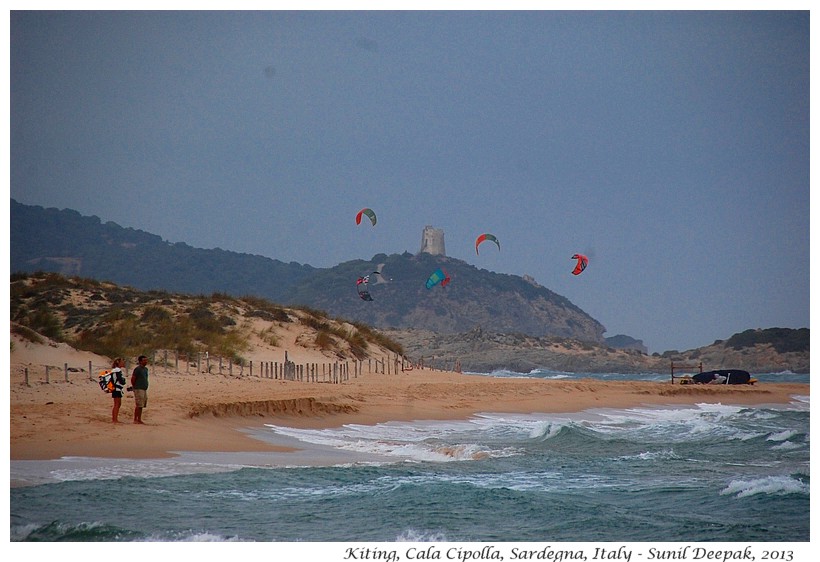 Sardinia, Italy: Gliding on the sea waves and sometimes rising up in the air with the help of colourful parachute like "kites" is called Kiting. It looked very thrilling.
सरदेनिया, इटलीः हवा में उड़ती रंग बिरंगी पेराशूट जैसी "पतंग" के साथ समुद्र की लहरों पर फिसलना और कभी कभी हवा में उपर उठने के इस खेल को काईटिन्ग कहते हैं. देखने में बहुत रोमाँचकारी लगा.
Sardegna, Italia: Glissare sulle onde del mare e qualche volta alzarsi in aria con l'aiuto degli "aquiloni" colorati che sembrano dei paracaduti, si chiama Kiting. A guardarlo sembrava molto avventuroso.
***