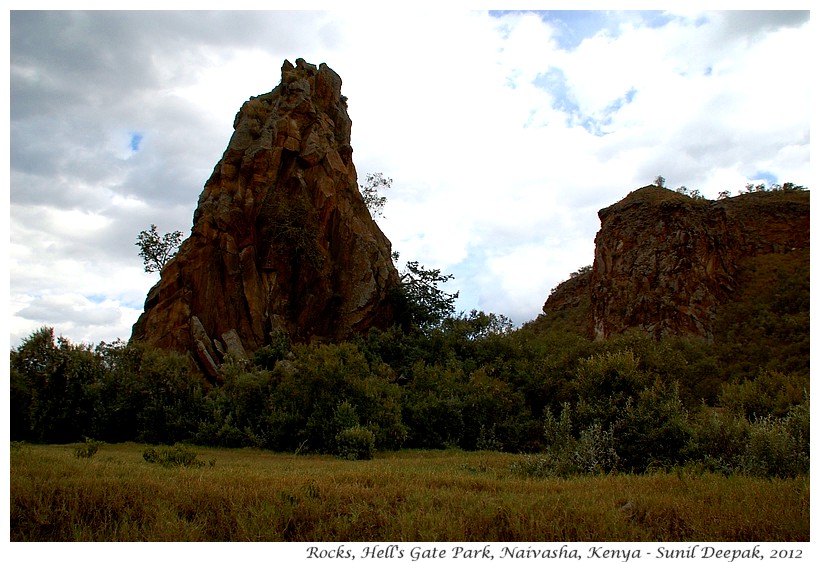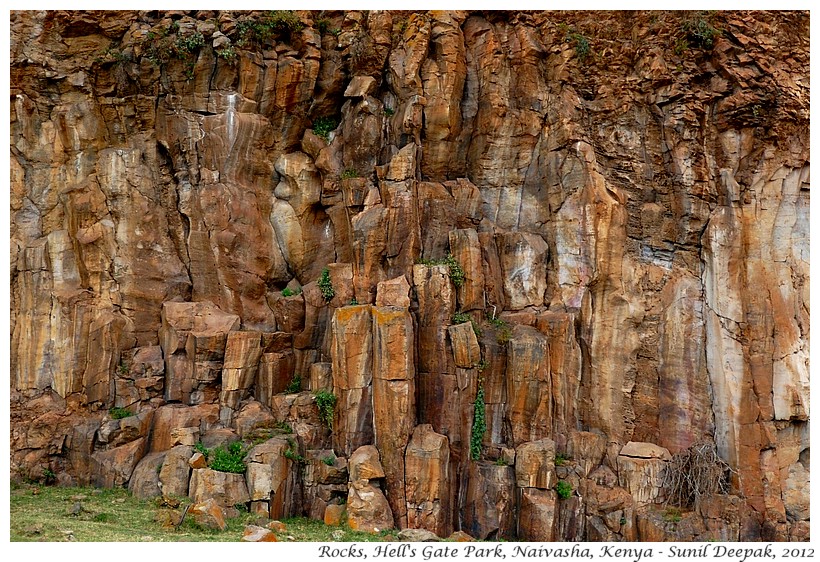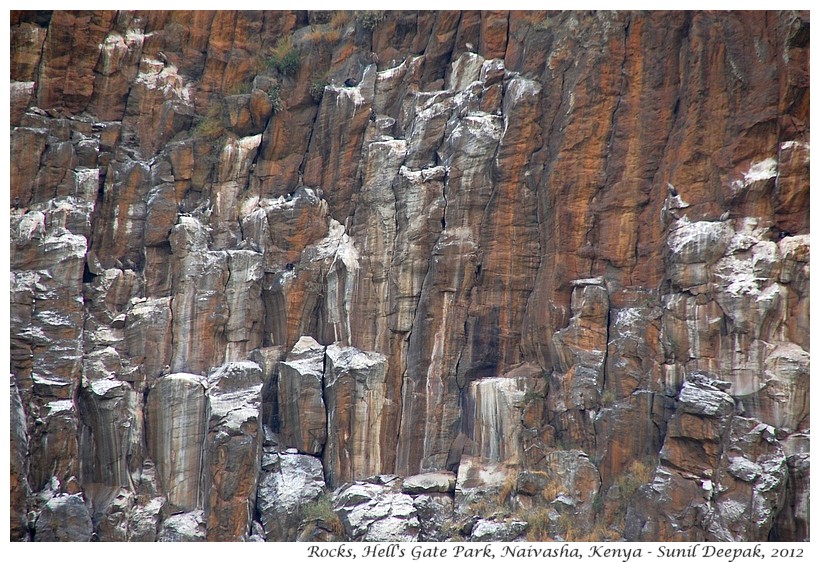 Naivasha, Kenya: Many thousand kilometers long Rift valley crosses over the heart of Africa. Looking at the rocks, I was wondering about their different colours. I think that the white colour in the third image is caused by pigeon or bird shit. Today's images have the different colours of the rocks in the valley.
नईवाशा, कीनियाः कई हज़ार किलोमीटर लम्बी रिफ्ट घाटी अफ्रीका के हृदय के बीच से गुजरती है. वहाँ की चट्टानों को देखते हुए उनके भिन्न रंगों के बारे में सोच रहा था. मेरे विचार में तीसरी तस्वीर का सफेद रंग कबूतरों या अन्य पक्षियों की बीट की वजह से हैं. आज की तस्वीरों में घाटी की चट्टानों के रंग.
Naivasha, Kenya: La grande fossa tettonica (Rift valley), lunga qualche migliaia di chilometri, passa attraverso il cuore dell'Africa. Mentre guardavo le rocce, mi chiedevo dei loro diversi colori. Penso che il bianco della terza immagine è dovuto alla cacca dei piccioni o di altri uccelli. Le immagini di oggi hanno i diversi colori delle rocce della valle.
***