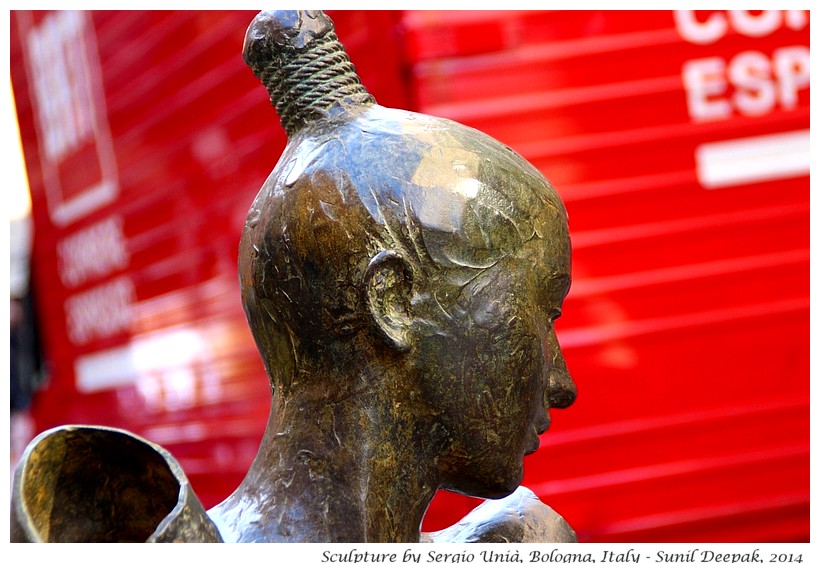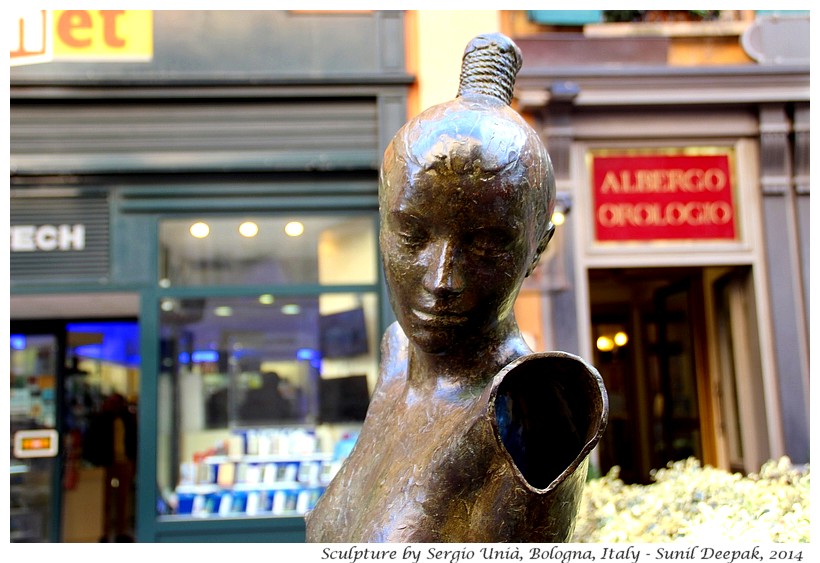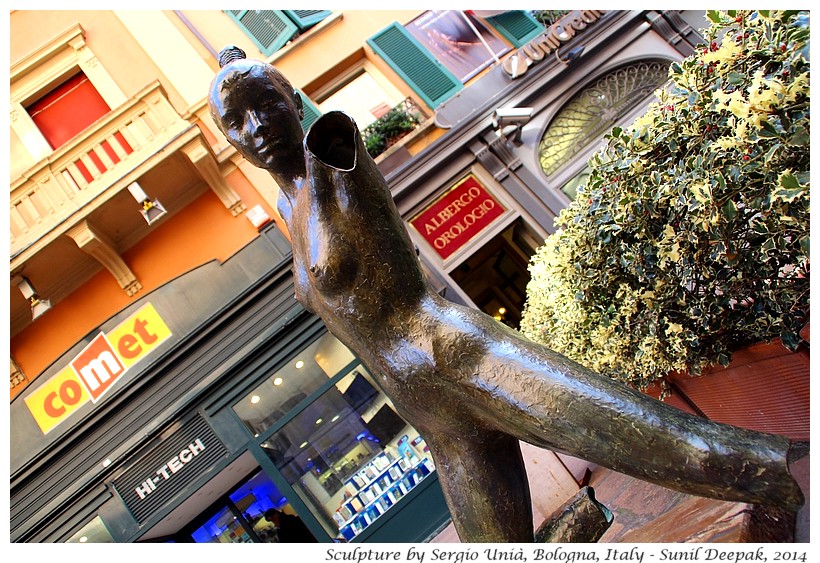 Bologna, Italy: Venus statue with its broken arms is considered as one of the symbols of women's beauty in the west. Today's images have a women with broken arms by the Italian sculptor Sergio Unià, that, in my opinion, expresses both strength and vulnerability.
बोलोनिया, इटलीः मिलो की भग्न बाँहों वाली वीनस मूर्ति को पश्चिमी देशों में स्त्री सौन्दर्य का एक प्रतीक माना जाता है. आज की तस्वीरों में इतालवी शिल्पकार सर्जियो उनिया की भग्न बाँहों वाली स्त्री है, जिसमें मेरे विचार में शक्ति व मासूमियत दोनों की अभिव्यक्ति है.
Bologna, Italia: La statua di Venere con le braccia spezzate è considerata uno dei simboli della belllezza femminile in occidente. Le immagini di oggi hanno una donna con le braccia spezzate, opera dello scultore italiano Sergio Unià, che secondo me esprime sia fortezza che vulnerabilità.
***