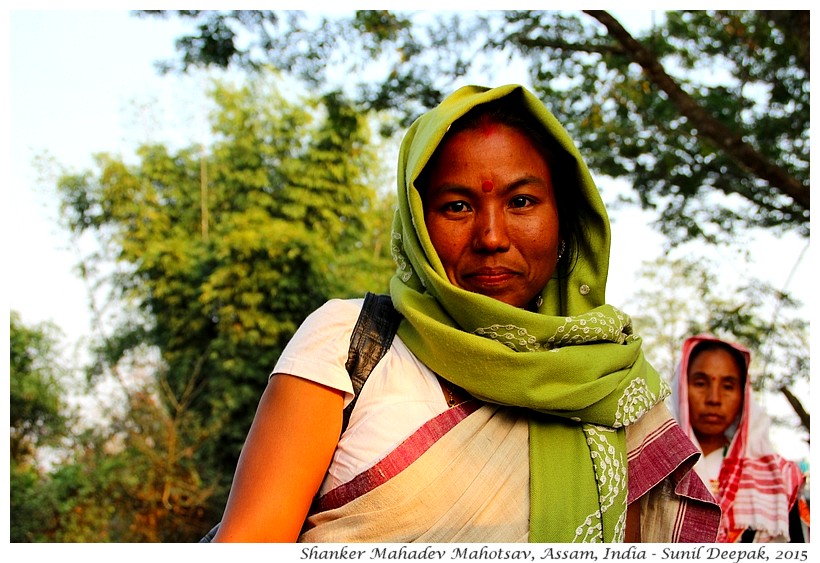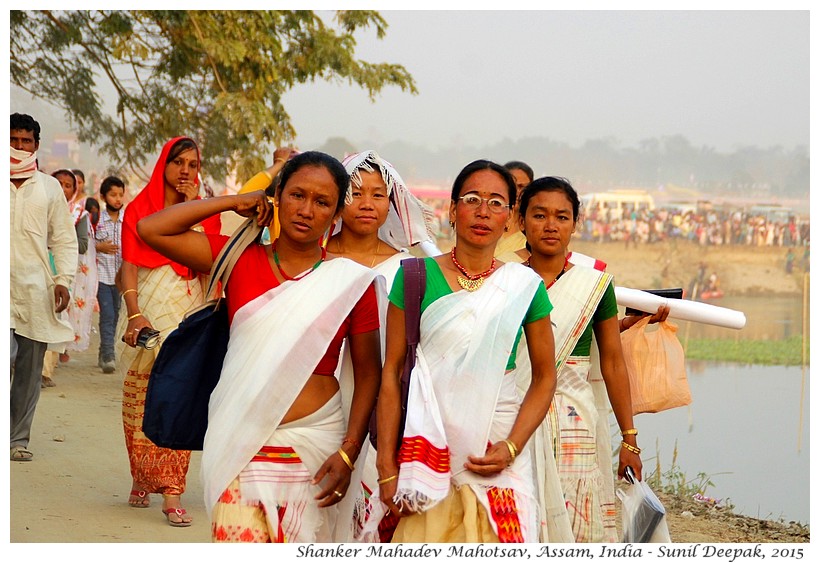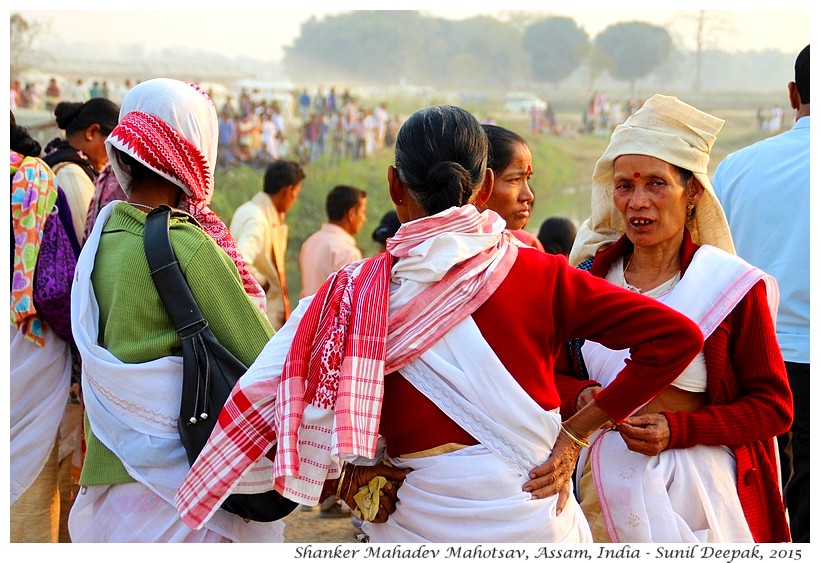 Lakhimpur district, Assam, India: Fifteenth century religious and social reformist Shrimant Shanker Mahadev had a profound impact in Assam. His message was against the caste discriminations. At the annual Shanker Mahadev festival, apart from religion, there are discussions on literature, art and music. Today's images have some women from this year's festival.
जिला लखिमपुर, असम, भारतः पंद्रहवीं शताब्दी के धर्म व समाज सुधारक श्रीमन्त शंकर महादेव का असम में बहुत गहरा प्रभाव पड़ा. उन्होंने जातिभेद निर्मूलन का संदेश दिया. वार्षिक शंकर महादेव महोत्सव में धर्म की बातों के साथ साथ साहित्य, कला तथा संगीत की बातें भी होती हैं. आज की तस्वीरों में इस वर्ष के महोत्सव से महिलाओं की तीन तस्वीरें.
Distretto di Lakhimpur, Assam, India: Il riformista religioso e sociale Shrimanta Shanker Mahadev aveva avuto un forte impatto sulle persone del Assam nel quindicesimo secolo. Lui aveva predicato contro le discriminazioni legate alle caste. Alla festa annuale di Shanker Mahadev, oltre alla religione, si parla anche della letteratura, dell'arte e della musica. Le immagini di oggi hanno alcune donne dalla festa di quest anno.
***