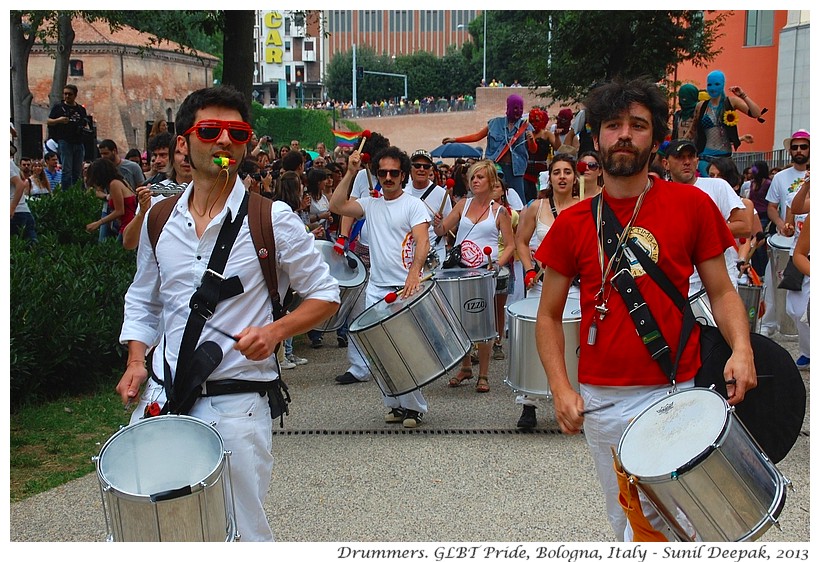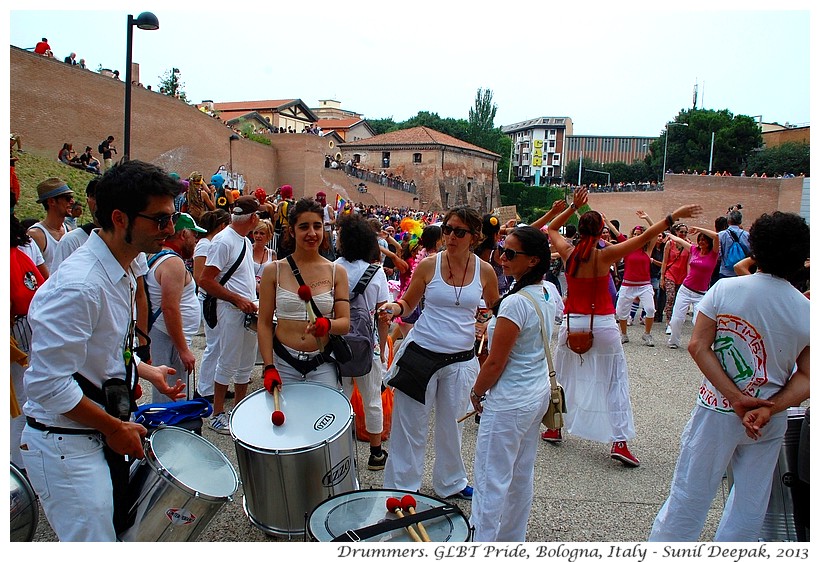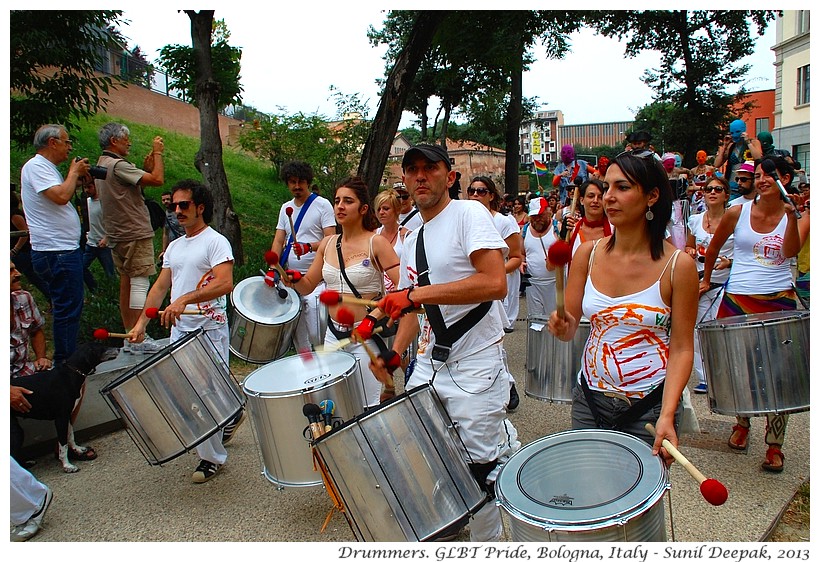 Bologna, Italy: At any open-air cultural event, the drum beats immediately create an atmosphere of joy. Today's images have the drummers of Bologna.
बोलोनिया, इटलीः खुली जगह में कोई भी साँस्कृतिक कार्यक्रम हो, ढोल की थपक से तुरंत मस्ती छा जाती है. आज की तस्वीरों में बोलोनिया के ढोलची.
Bologna, Italia: In un evento culturale all'aria aperta, i battiti della percussione subito creano un ambiente gioioso. Le immagini di oggi hanno i percussionisti di Bologna.
***