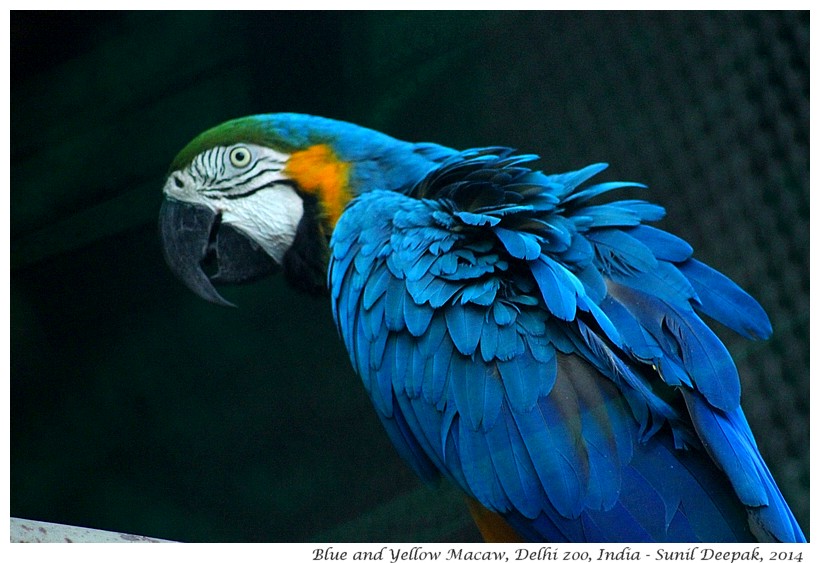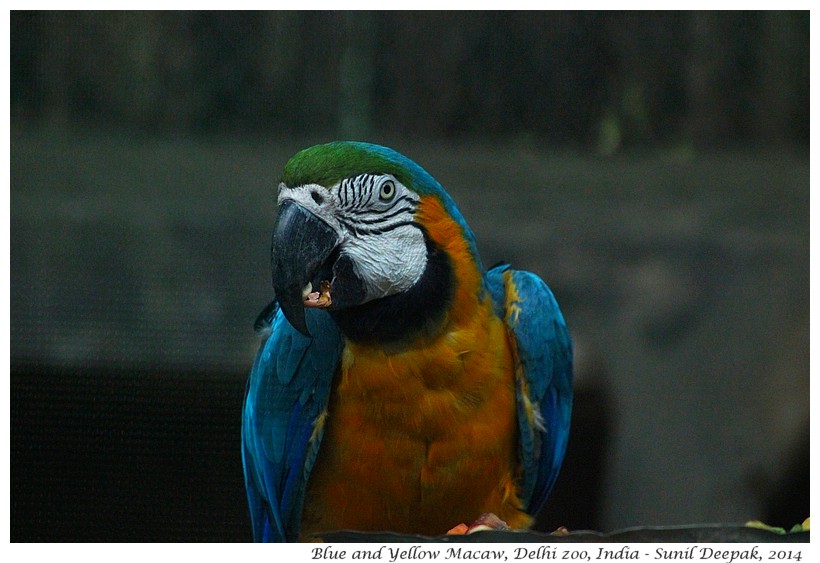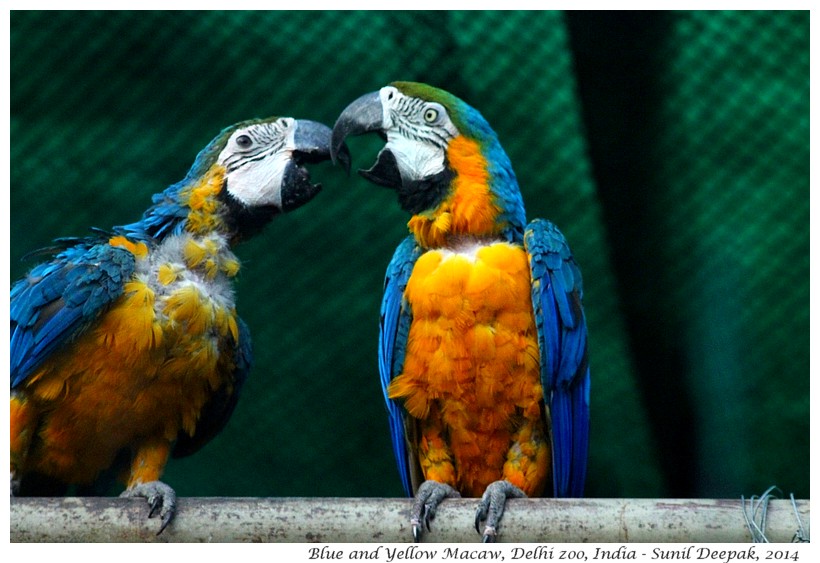 Delhi, India: Every time I see the blue-yellow macaws, I remember a girl I had met almost 20 years ago in Guyana in south America. Her parrot was bigger. While she was riding a bicycle it sat on the handle, enjoying the wind. Today's images of parrots are from the Delhi zoo.
दिल्ली, भारतः जब भी नीले-पीले तोतों को देखता हूँ तो करीब बीस साल पहले दक्षिणी अमरीकी देश ग्याना में मिली एक लड़की याद आ जाती है. उसका नीला-पीला तोता थोड़ा बड़ा था. वह साईकल चला रहा थी और तोता हैण्डल पर बैठा हवा का आनन्द ले रहा था. आज की तस्वीर के तोते दिल्ली के चिड़ियाघर से हैं.
Delhi, India: Ogni volta quando vedo i pappagalli blu-gialli, ricordo una ragazza che avevo incontrato 20 anni fa in Guyana in sud america. Suo pappagallo era più grande. Mentre lei andava sulla bici, il pappagallo stava sul manubrio e godeva l'aria. Le immagini di oggi sono dallo zoo di Delhi.
***