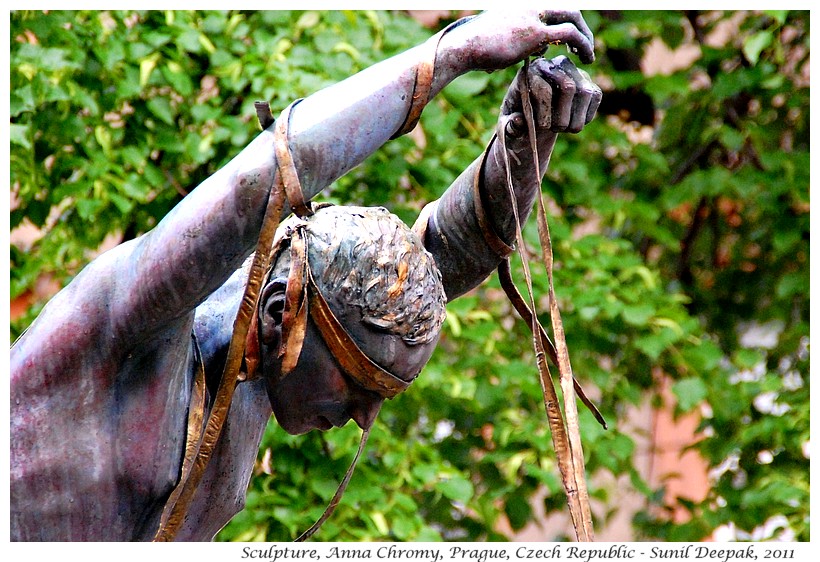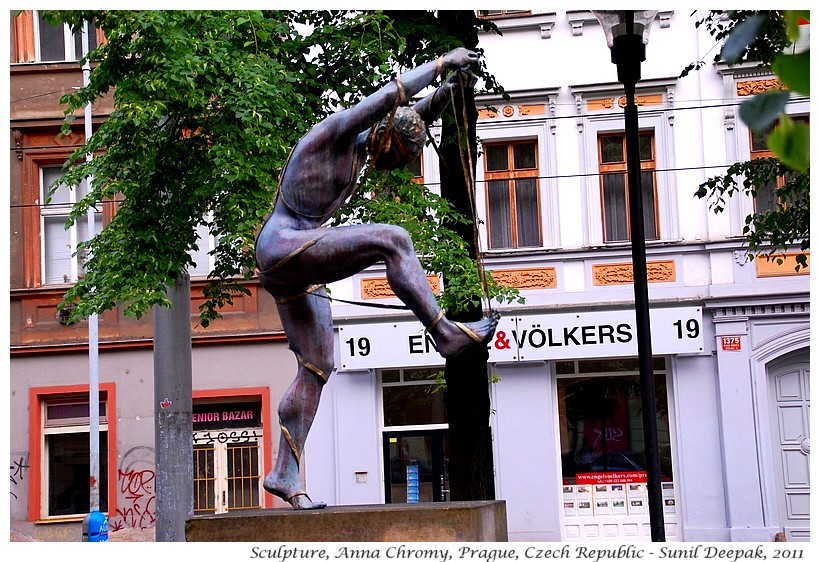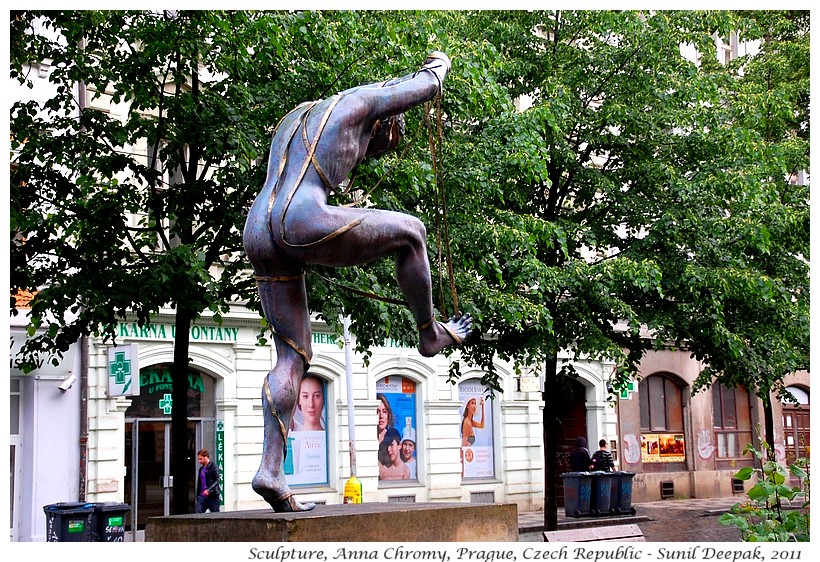 Prague, Czech republic: When I had seen this sculpture by Anna Chromy where a dancer caught in the knotts of a ribbon is struggling to be free, I had liked it. But now when I look at these pictures, it does not convince me. I feel that its emotions are superficial and artificial.
प्राग, चेक गणतंत्रः अन्ना श्रोमी की मूर्ति जिसमें रिब्बन के फन्दों में फँसा नर्तक बाहर निकलने को छटपटा रहा है, जब देखी थी तो बहुत अच्छी लगी थी. अब यह तस्वीरें देखता हूँ तो उतनी अच्छी नहीं लगती, लगता है इसकी भावनाएँ सतही व नकली हैं.
Praga, Repubblica Ceca: Quando avevo visto questa scultura di Anna Chromy dove un danzatore impigliato in un nastro, tenta di uscire fuori, mi era piaciuto. Invece adesso quando guardo queste foto, non mi convince. Sembra che le sue emozioni sono superficiali e finte.
***