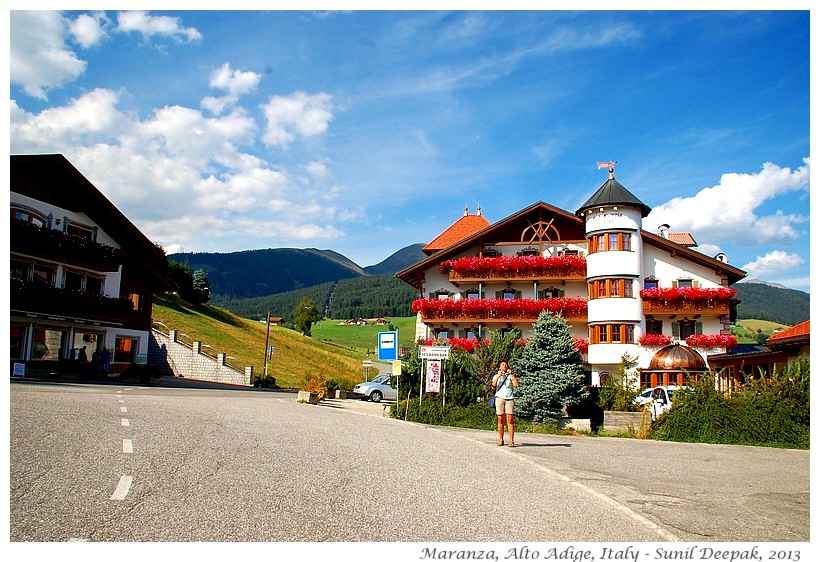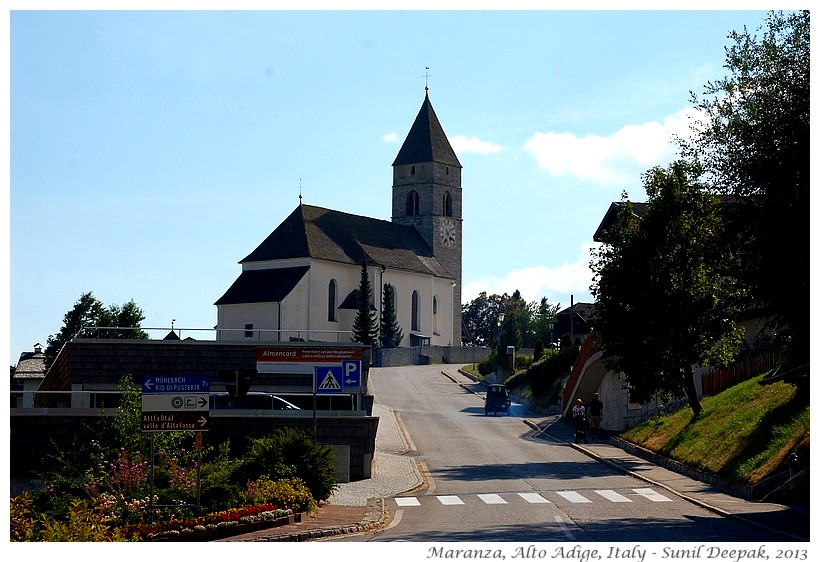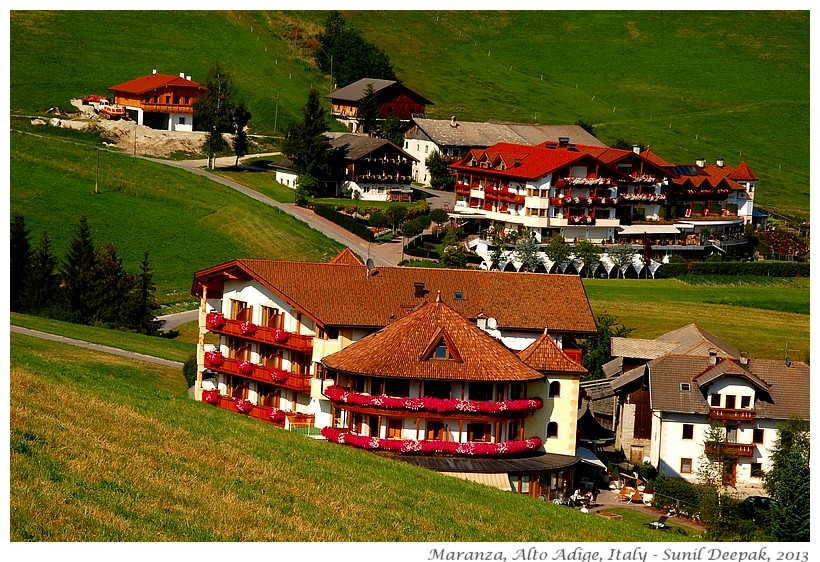 Maranza, South Tyrol, Italy: We were in a hotel in Rio di Pusteria. From there, in ten minutes the skylift brought us up to Maranza. Those holidays were unforgettable.
मारान्ज़ा, आल्तो आदिजे, इटलीः हम लोग रियो दे पुस्तेरिया में एक होटल में ठहरे थे. वहाँ से स्काईलिफ्ट में बैठ कर दस मिनट में ऊपर मारान्ज़ा पहुँच जाते थे. वे छुट्टियाँ भुला नहीं पायेंगे!
Maranza, Alto Adige, Italia: Eravamo in un albergo a Rio di Pusteria. Da li con la funivia in dieci minuti si arrivava su a Maranza. Quelle vacanze erano indimenticabili.
***