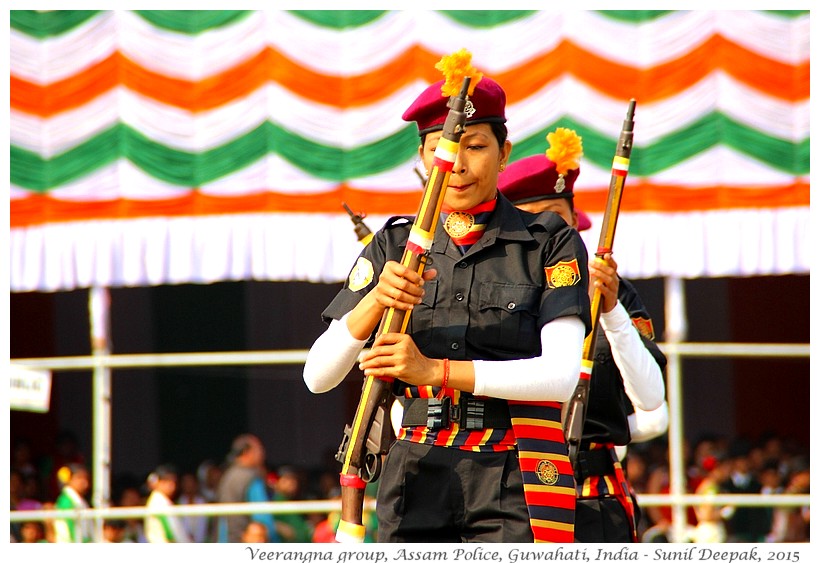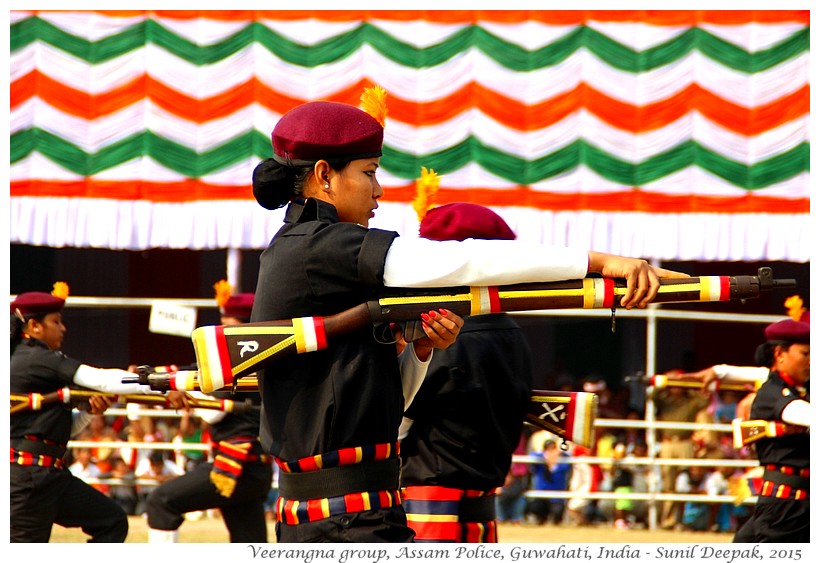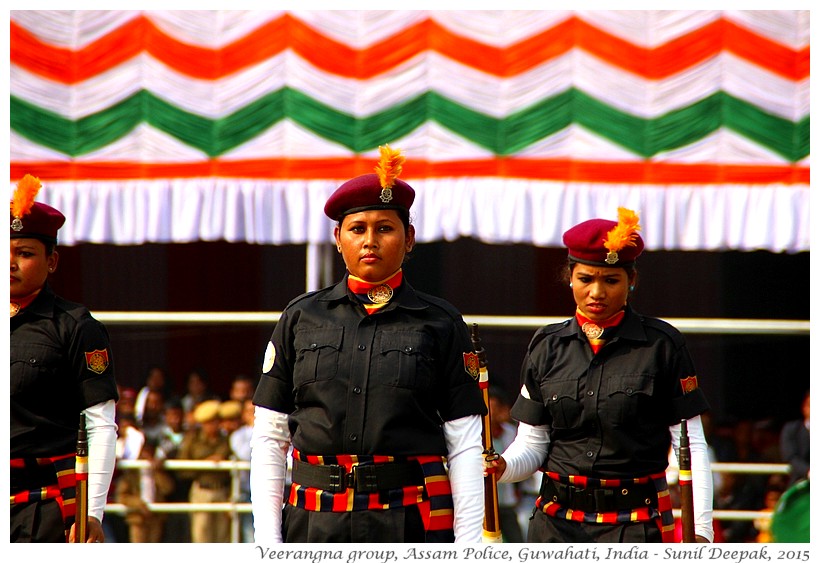 Guwahati, India: The Veerangna (Brave women) group of Assam Female Police has been created to respond to crimes against women.
गुवाहाटी, भारतः असम महिला पुलिस का वीराँगना दल महिलाओं के प्रति होने वाले अपराधों को रोकने के लिए बना है.
Guwahati, India: Il gruppo Veerangna (Donne coraggiose) della polizia femminile di Assam è stato creato per rispondere ai crimini contro le donne.