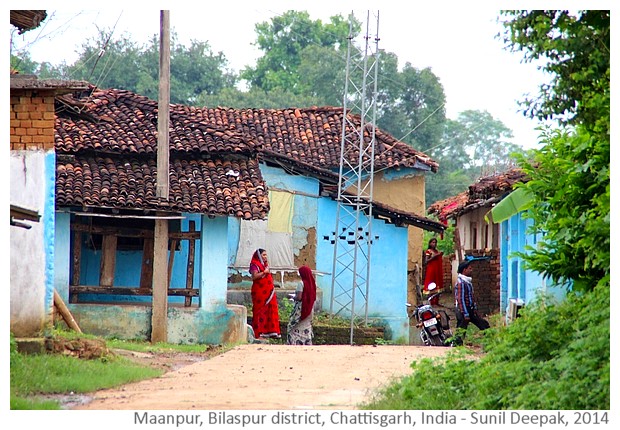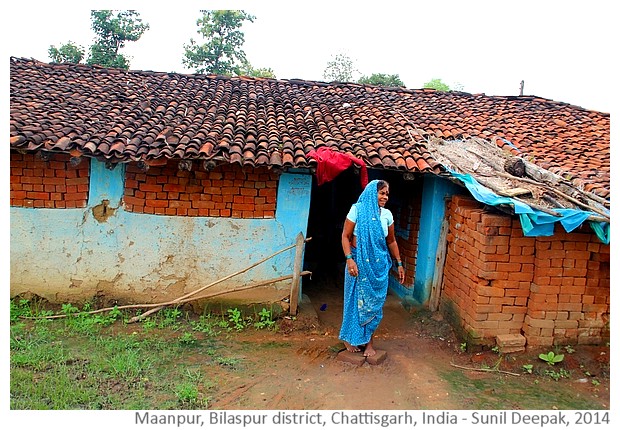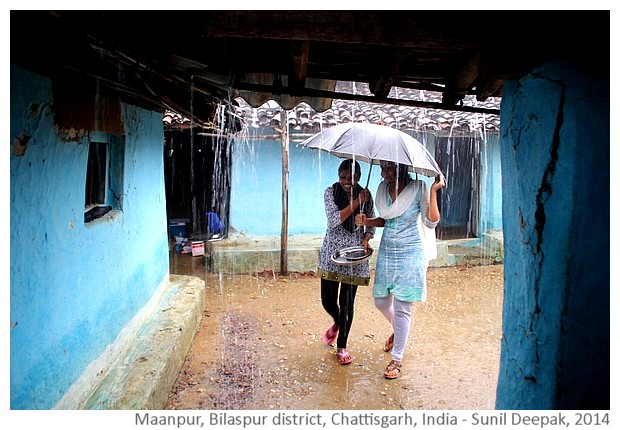 Maanpur, Bilaspur District, Chattisgarh, India: Many houses in the village had a touch of blue. Through these images I would like to thank and greet all the friends and colleagues from "Jan Swasthaya Sahyog", with whom I could spend a few days during the last week.
मानपुर, जिला बिलासपुर, छत्तीसगढ़ः गाँव में बहुत से घरों में नीला रंग दिखता था. इन तस्वीरों के माध्यम से मैं "जन स्वास्थ्य सहयोग" के सभी मित्रों व साथियों का धन्यवाद तथा अभिवादन करना चाहूँगा जिनके साथ पिछले सप्ताह मुझे कुछ दिन बिताने का मौका मिला.
Maanpur, distretto di Bilaspur, Chattisgarh, India: Molte case del villaggio avevano un tocco di azzurro. Tramite queste immagini voglio ringraziare e salutare tutti gli amici e i colleghi di "Jan Swasthya Sahyog", con i quali ho passato alcuni giorni della scorsa settimana.
***